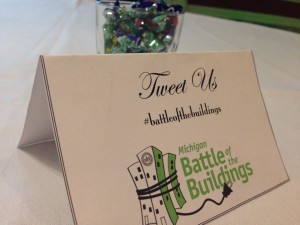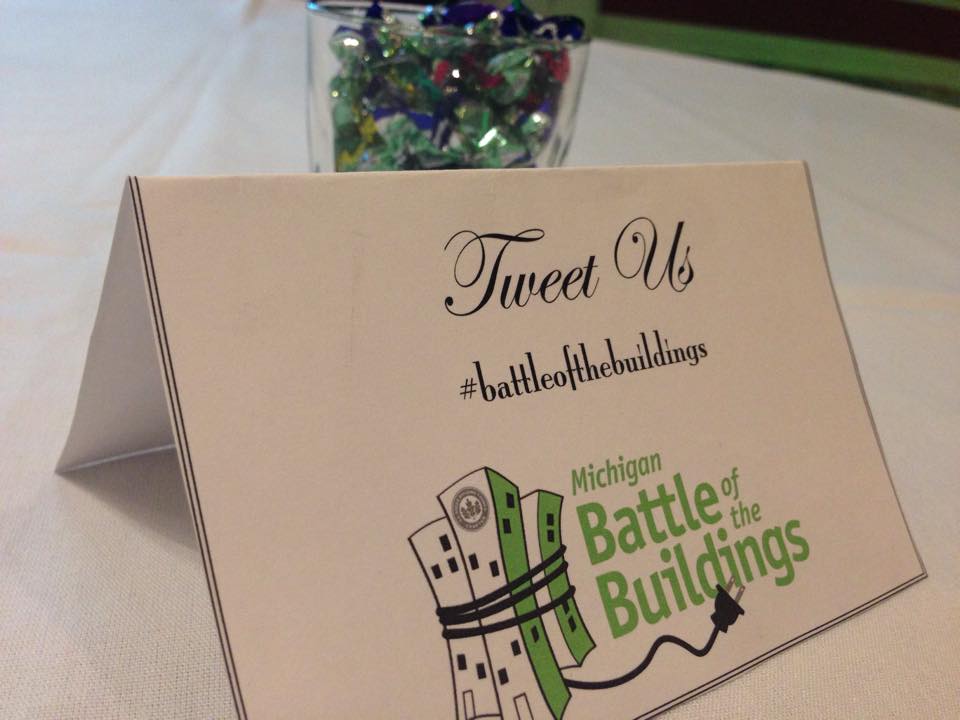 This past Wednesday was Earth Day, and the Moonsail North team spent it with friends from the West Michigan chapter of the U.S. Green Building Council at the inaugural Earth Day Energy Summit in Grand Rapids. The summit was both a hands-on learning experience about green building principles and a celebration of businesses that took part in the Battle of the Buildings – a yearlong, friendly competition to see who could reduce energy use the most.
It was a great event – one we were proud to take part in. And next year should be even better, as three times more buildings will be taking part in the 2015 edition.
We're excited to see a growing awareness of the importance of sustainability in Michigan in a variety of forms. In Grand Rapids, a favorite spot of mine is Brewery Vivant, the first LEED-certified commercial brewery in the country, and in the state capital, we always enjoy meeting with the USGBC crew in the beautiful and LEED-certified Christman Building downtown. One of our clients, MBI – a biotech accelerator that is a wholly owned subsidiary of the Michigan State University Foundation– has been working on a technology platform to help solve a looming planet-wide food shortage while reducing our environmental footprint. We're also happy to see that Michigan State University will be eliminating the use of coal at its power plant next year.
As a business (and on personal levels too), Moonsail North tries to focus on sustainability as much as possible. We go paperless when we can, carpool early and often, and set up our office space with our carbon footprint in mind — the Okemos-based business incubator we're partnering with, the MARC, is within biking distance from our house, for instance.
Sustainability requires effort – and we could all stand to do more, the Moonsail North team included. But we're proud to align ourselves with businesses and organizations that care about the future of our planet.
April 26, 2015