::About the Moonsail North team
Rose Tantraphol, Founder and Principal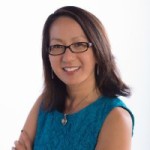 Rose is co-founder and principal of Moonsail North, a startup that uses storytelling and strategy to help innovators communicate and grow. Prior to launching Moonsail North, she worked in political communications, health care marketing, and agency-based public relations. Rose, who earned her master's at Columbia University Graduate School of Journalism, credits her birth city of New Orleans for her foodie ways. (As she explains in a 2014 Pure Michigan campaign that ran on the Food Network, she thinks about dinner at lunch!) Rose serves on the boards of the Greater Lansing Food Bank and Michigan Saves. A not-so-secret secret? Rose wants to become a smashing salsa dancer one day. See her career trajectory and experience on LinkedIn and connect with her there. Email Rose at rose@moonsailnorth.com
Scott Swanson, Founder and Principal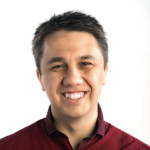 Scott's decade-long career has focused on the fine art of storytelling — whether those stories are expressed through 15 column inches (as an award-winning journalist) or 140 characters (as the digital media director at a full-service public relations firm). Prior to co-founding Moonsail North, Scott spent much of his time getting clients results in the digital sphere, utilizing cost-effective marketing solutions like Facebook advertising, Google AdWords and YouTube AdWords. His other specialties include content marketing, branding, media relations and message development. A U.P. native, his interests and hobbies range from flamenco guitar to martial arts to meditation to soccer super-fandom.  See his career trajectory and experience on LinkedIn and connect with him there. Email Scott at scott@moonsailnorth.com
Sedora Tantraphol, Director of Strategy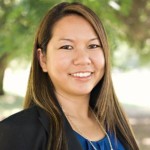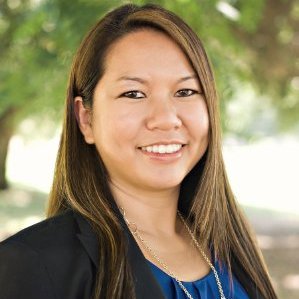 Sedora specializes in helping organizations build their capacity to promote the well-being of communities. Sedora has experience in strategic planning, development, social media, advocacy, community organizing, policy analysis, and program evaluation. She works with clients in a range of sectors, and enjoys helping foundations improve their community through grant-making. Sedora earned her Master of Public Policy from the University of California, Berkeley and her bachelor's degree in sociology from the University of California, Irvine. She has served as an adjunct instructor for a master's level strategic planning class at the University of Southern California. She is a proud mentor with Big Brothers Big Sisters of Orange County. A big foodie, she is always looking for that next tasty dish. See her career trajectory and experience on LinkedIn and connect with her there. Email Sedora at sedora@moonsailnorth.com
Katie Stiefel, Communications Specialist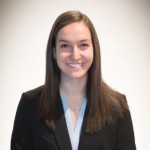 Katie's versatility as a communicator extends to both the written word side of the equation and the visual storytelling aspect of effective communications. From utilizing social media platforms to applying her photography and video experience to create a visual brand identity, Katie honed her wide range of interests as she pursued a bachelor's degree in journalism with a minor in public relations at Michigan State University. Her Spartan pride can be seen in a university video she was featured in. Prior to joining #TeamMoonsail, Katie interned at Michigan State University Communications and Brand Strategy and worked as a photojournalist at The State News, MSU's student newspaper. When Katie isn't at Moonsail North headquarters, you can usually find her traveling around #PureMichigan, preferably in a kayak. See her career trajectory and experience on LinkedIn and connect with her there. Email Katie at katie@moonsailnorth.com
---
 :: Impact highlights from the portfolios of our team members
Storytelling | Part of the team that executed the Sparrow Health System rebranding campaign, which included bringing multiple campuses and dozens of service lines under a new, consistent brand identity for the region's largest private employer.
Strategic communications | Worked on Michigan's Expand Medicaid campaign, which surpassed its 12-month enrollment goal of 470,00 in just eight months (with more than 481,000 enrollees to date).
Digital | Drove well over 1 million page views to Bridge Magazine in one year.
Strategic Planning | Helped several clients to expand programming, improve infrastructure, enhance marketing and communications, explore and launch earned income strategies, achieve financial sustainability, execute succession planning/leadership transition, diversify board composition, deepen board engagement, and achieve high performing governance.
Resource Development | Successfully tripled a client's fundraising revenue in less than eight months.
Moonsail North also works with a constellation of energetic and talented professionals from around the country (and a couple actually live across the Atlantic these days) who command a wide range of specialties, including graphic design, photography, illustration, video and web development.
Learn more about our services.