Story
Helping innovators communicate + grow
Sailing to the moon — together
As a woman- and minority-owned agency, Moonsail North aims to help others map out new journeys, get launched, or make that final push to reach a particular landmark. Narratives matter, and it's why we are so passionate to help you #StartYourStory.
Radiohead's "Sail to the Moon," a song about pushing forward toward a brighter future, inspired our agency's name. Our logo embraces a moon with built-in sails for the journey. We chose a font that evokes a page-turning story because the wind behind a strong marketing communications project is a simple, compelling narrative.
When we celebrated Moonsail North's full launch in 2015, our logo featured the colors of calm waters near a shore. The bottom moon/sail — in a foamy hue of blue — was mirrored in a darker shade above. In 2019, we embraced a deeper marine to reflect the more expansive waters of embarking on our milestone fifth year. The change felt subtle but important — from a team energy perspective, it was reflective of our growth. From a practical perspective, moving from a light-and-dark moon/sail allowed our designers more flexibility for color play in a wider range of digital and print environments. Pulled together, the change is a daily reminder to our team of our evolution and our commitment to embrace growth while staying flexible.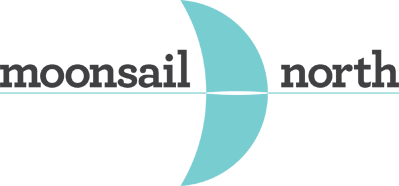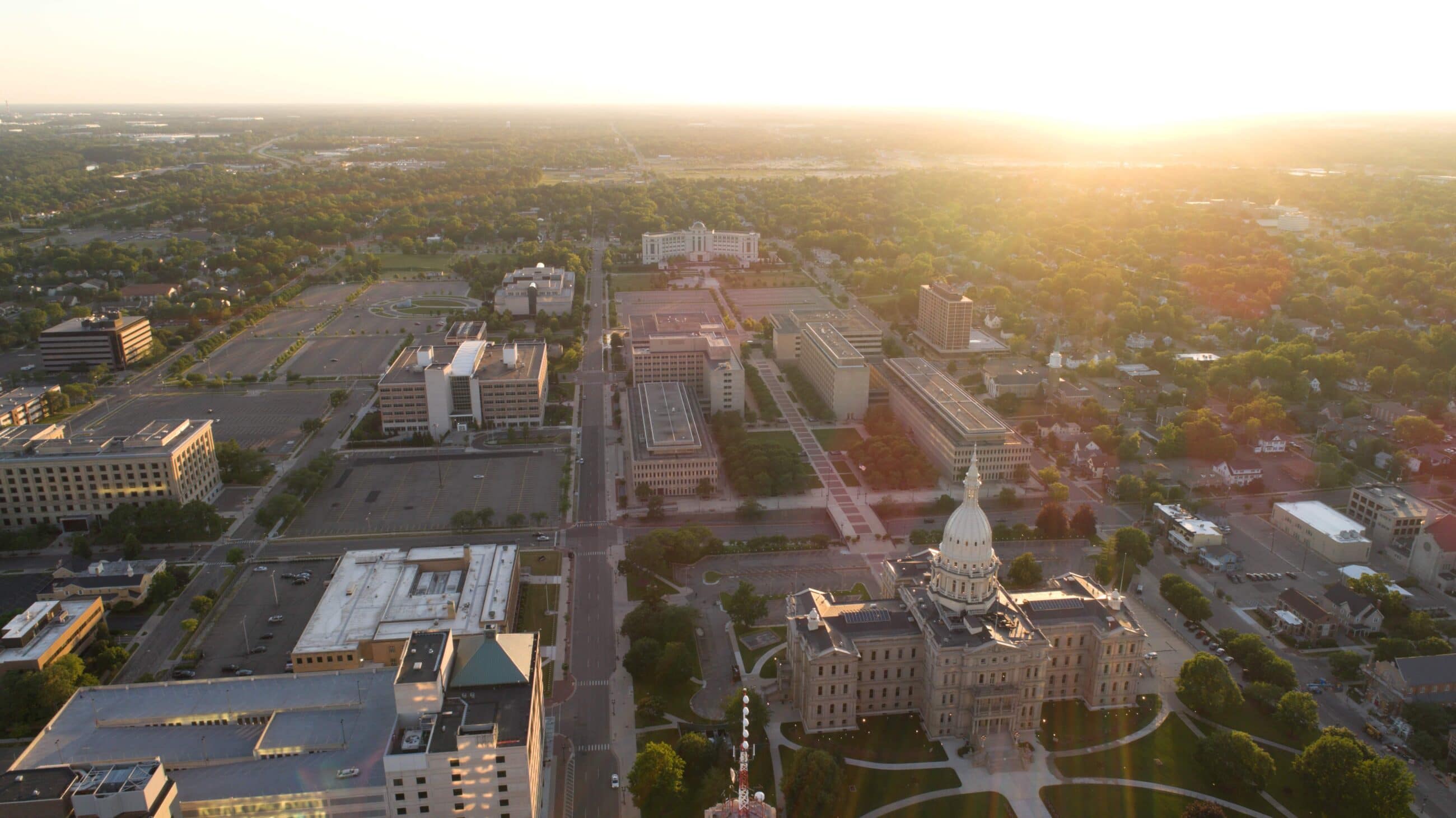 We believe success is best experienced when shared. For that reason, Moonsail North makes donating to nonprofits part of the fabric of our culture. We have fun with our birthday tradition — instead of cake for a team member's birthday, we make a contribution to an important cause.