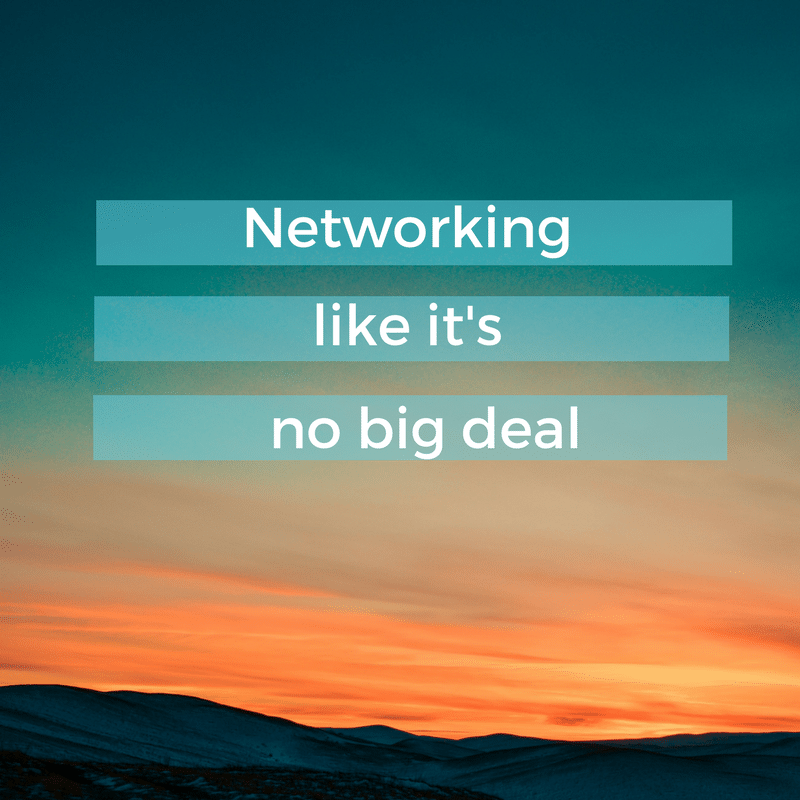 By Rose Tantraphol
Not that long ago, a simple invite to a networking event would make me cringe. I considered networking events to be showcases of the haves and the have-nots — those who have that magical skill of feeling comfortable while mingling, and those who do not.
So the irony that Moonsail North recently joined three of our Riverfront Business Center neighbors to co-host a mixer was not lost on me. By the end of the event, I wondered where the time had gone — it all ended too quickly, and I hadn't gotten a chance to chat with everyone I wanted to! Here are three ways I've overcome my own personal hang-ups about networking events.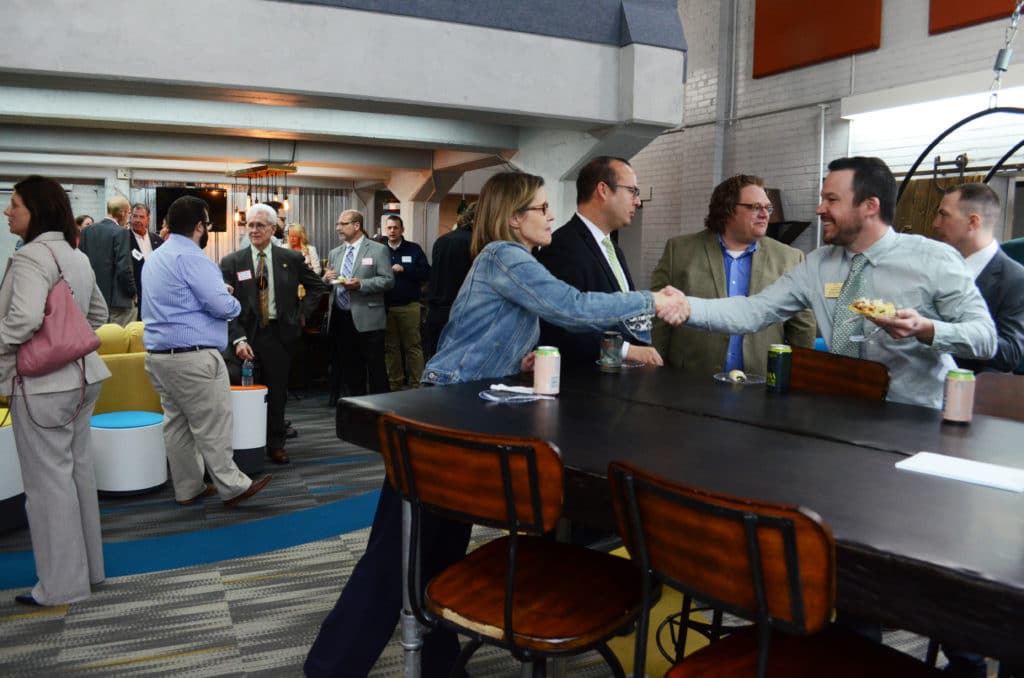 1) I stopped having desired outcomes.  
Networking opportunities became fun when I let go that I should accomplish anything during, or after, them. When I realized that they were fantastic chances to have interesting conversations with people I would not have met otherwise, they became a lot more fun. From early on in my career, I felt encouraged at best and pushed at worst to use networking events to either meet potential employers or potential clients, depending on the field I worked in at the time. Viewing these types of events as times for conversations — a chance to swap stories —  helped to change my mindset about networking.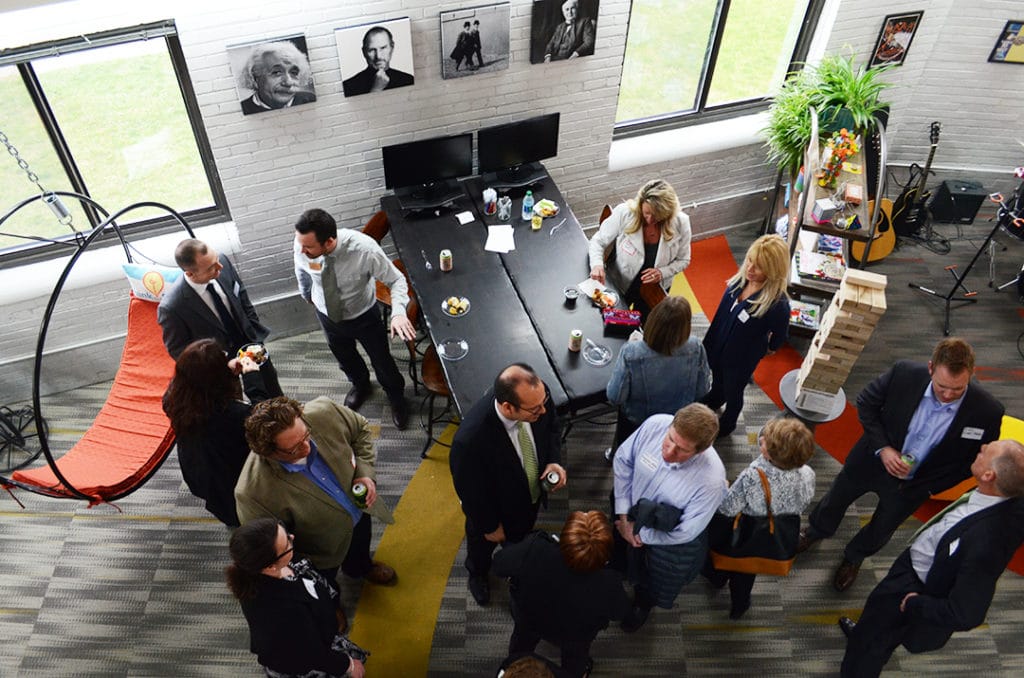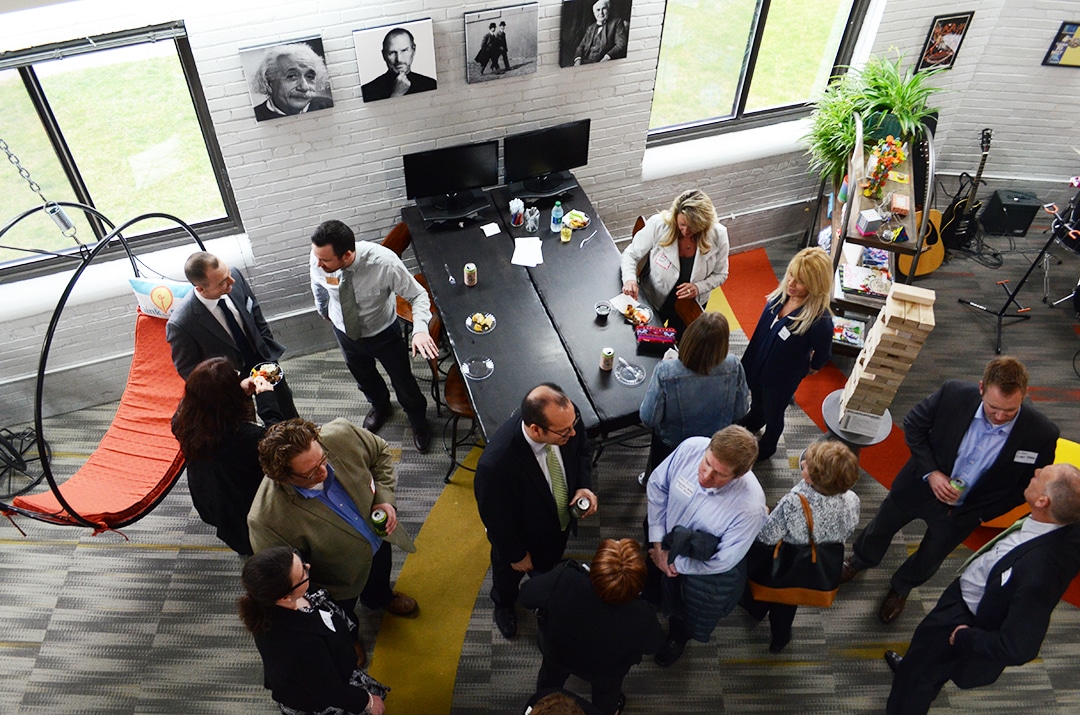 2) I had an entrance plan.
My salsa dancing teacher once taught my dancing partner (and Moonsail North co-founder!) and me a wonderful lesson about entrances. You don't just walk onto a dance floor and then start dancing. How awkward does that look! You start dancing as part of your entrance onto the dance floor.
I now have a game plan when I enter a venue. Maybe my plan is to head for the food table first. Maybe my plan is to seek out the host and say hello first. It changes every time, but it helps me enter the room with confidence. From there, the room usually makes the next moves for you.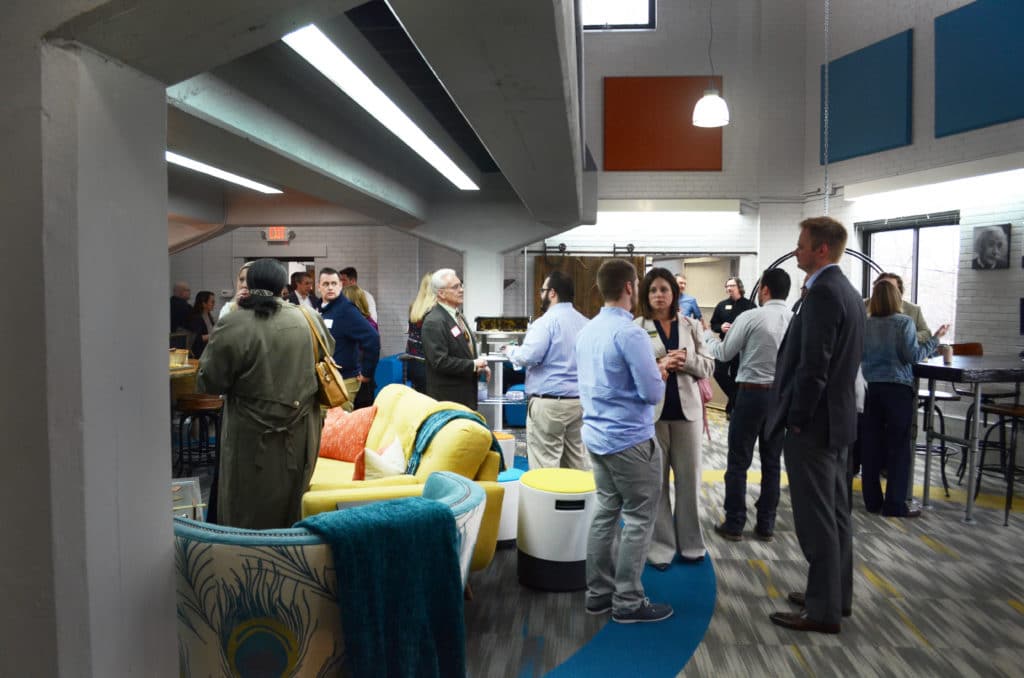 3) I used a buddy system.
As a training crutch, it can help to show up to networking events with a friend. I've done that lots of times. Usually what happens is that you'll end up having times when you're separated into different conversations — which is excellent. And when you find yourself with another lull, you can regroup with your friend. You can also introduce each other to those you do know.
Thanks again to everyone who came to our Lansing Chamber Mixer — we all hope you enjoyed it. I only wished I had had the chance to talk to more of you. Next time!