By Moonsail North
As a distributed team, #TeamMoonsail has relied on user-friendly video conferencing platforms since we launched. While platforms change often, we regularly use several for different purposes—quick internal chats versus more formal client presentations—so we are always ready to recommend the best platform for a meeting.
With many workers and individuals looking for video conferencing options to stay connected while working from home and physically distancing, Zoom has seemingly become the platform of choice. If you're looking for other video chatting options, we've got you covered!
We're offering our go-to video conferencing solutions to boost your remote work or personal meetings.
UberConference       
We use UberConference for weekly and daily team huddles, as well as impromptu quick collaborations.
Why we like it:
• Unlimited conferences
• Screen sharing
• HD video and audio
• Claim your room (standing link)
• Free for up to 10 people on one call (in response to COVID-19, DialPad recently announced UberConference will allow up to 50 participants and longer call durations for the next two months, at no cost).
Pro tip: Easily record your meetings on UberConference, if you are unable to take detailed notes or need to rewatch a tutorial.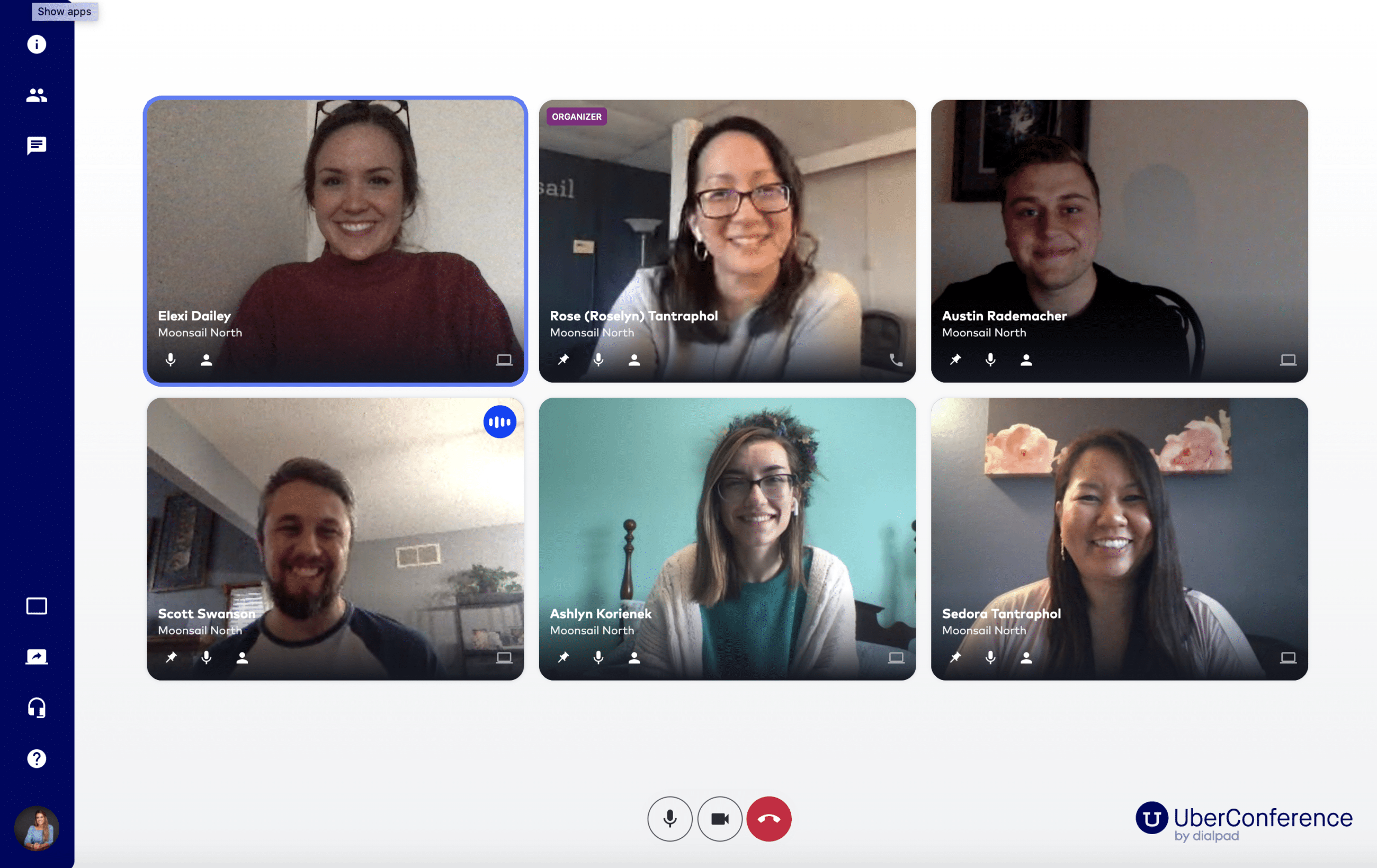 Whereby
A go-to option for smaller teams, Whereby (formerly appear.in) offers a simple interface and it's easy to access.
Why we like it: 
• Free for personal accounts
• Screen sharing
•  YouTube integration
•  Create a custom chat link
• Lock room feature, which allows you to securely hold meetings.
Pro tip: Upon signing up, each account gets a custom Whereby link. Make it simple and memorable, so your team members can easily join your chat room.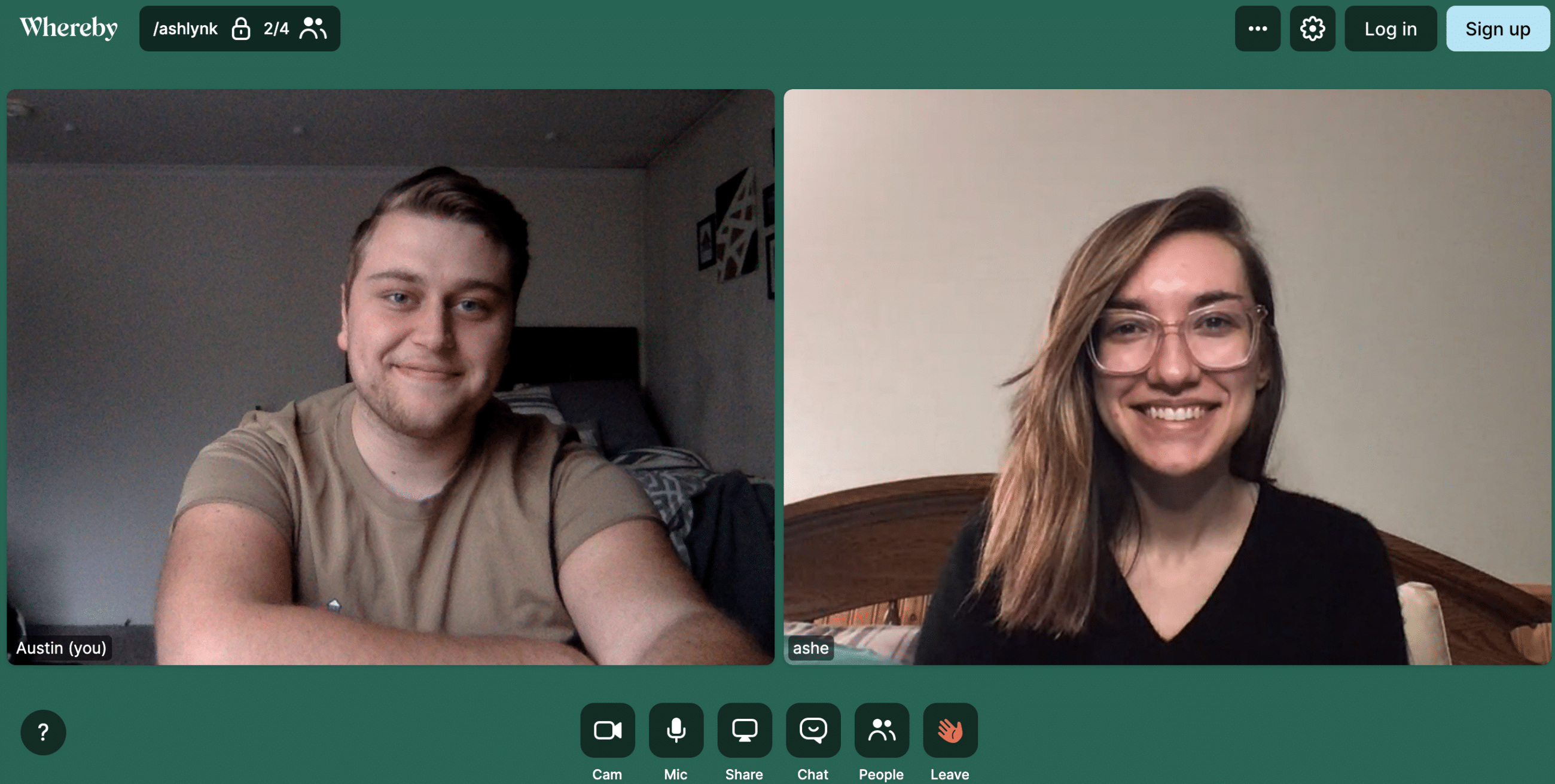 Slack video
#TeamMoonsail pretty much lives in our Slack platform. That's why Slack video conferencing is a great option when we need to quickly connect with team members while we're on a deadline.
Why we like it: 
•  Desktop and smartphone access
•  Screen sharing
•  On-the-go access
•  Stay focused on your work and do a group call, without leaving your Slack channel.
Pro tip: Enable screen sharing and give a detailed tutorial, instead of talking your teammate through a difficult task by email.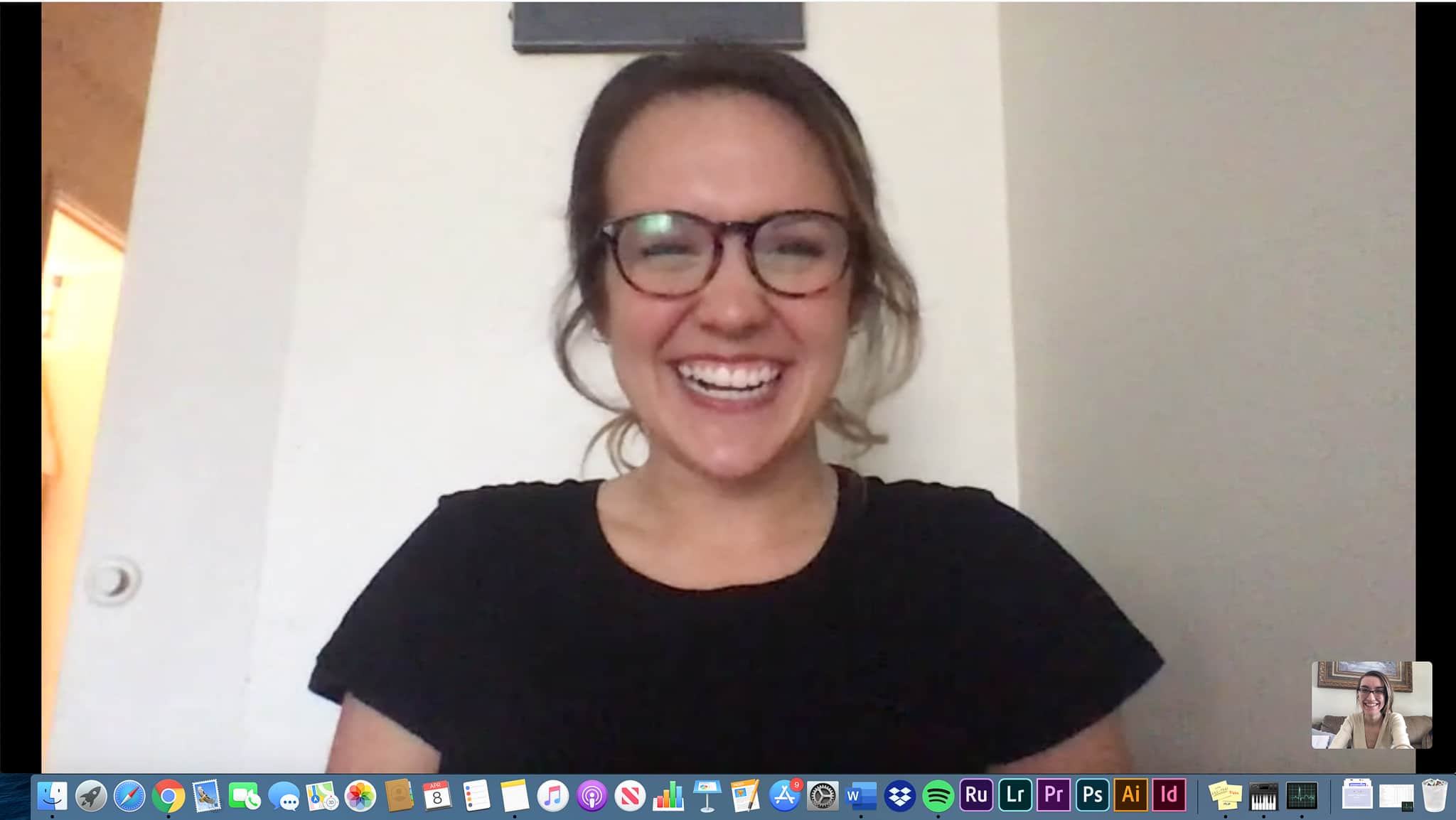 Google Hangouts 
If you're a Google integrated team, then Hangouts classic is definitely worth mentioning.
The classic Hangouts app brings conversations to life with GIFs, emojis, and free group calls with your team. If you pay for GSuite, then you can try Google Meet, which is an upgraded conferencing option, or the recently rebranded Google Chat, formerly called Google Hangouts Chat.
Why we like it: 
•  Sync chats across all of your devices
•  Unlimited group calls
•  Free video calls for up to 10 people
•  Desktop and smartphone access
•  Send messages and make video calls, all in the same place.
Pro tip: Organize your group chats by project, committees, or teams. Next time you're making a call, you won't forget a team member or which project you're working on.
What are some other video platforms you use and love? Share them with us!