Retreats are a chance for teams and organizations to take a step back from putting out daily fires to strategically plan for the future. I think retreats are great, but here's my frustration with the dozens I've been part of over the years: They far too frequently start with ice breakers that require oversharing, or ones like  The Human Knot — 30 minutes of awkward, sweaty, personal-space-invasion time. There are great communications and "team-building" exercises that really work, but ones like The Human Knot seem to have a stranglehold on retreat agendas.
So when the Moonsail North team sat down to plan our first retreat, we wanted to open with something different. We talked about our passions and what balances us, and decided on a guided meditation session, followed by a creativity activity to set the tone for a mindful and inspired retreat. The meditation helped us create a space where we could brainstorm without the distractions of other life stressors, while the creativity provided a platform for us to tap into a different part of our brain and express our distinctive personalities.
WE LOVED IT!
We had fun, got to know each other better, and were more focused as we headed into our values and asset mapping exercises — the kinds of targeted, strategic sessions that can truly set an organization up for success. I've planned and facilitated retreats for organizations and groups of all sizes over the years, and this was one of the most energetic and enthusiastic ones I've experienced because we deliberately developed a relaxing, creativity-inspiring atmosphere.
The activities we chose also took less time than traditional ice breakers, since we didn't have to build in time to debrief the ice breaker's symbolism and objectives, and it left our team members energized for the day rather than counting down the minutes until lunch.
The benefit of starting with a genuine, balancing element or creative exercise is that it's organic team building–your staff will be excited, happy and ready to engage in innovative discussions about your organization's future.
Creativity and productivity go hand in hand — they represent divergent thinking (looking at expansive possibilities) and convergent thinking (analyzing and prioritizing options), both of which are needed during strategic planning retreats.

It may seem like a challenge to infuse a retreat with real creativity and non-traditional balancing elements, especially if your organization's culture is a bit more formal or if you don't have the time or resources. But here are some easy and effective ways you can incorporate creative, balancing elements into your retreat to yield creative ideas:
CREATIVE SPACE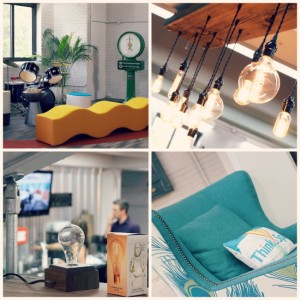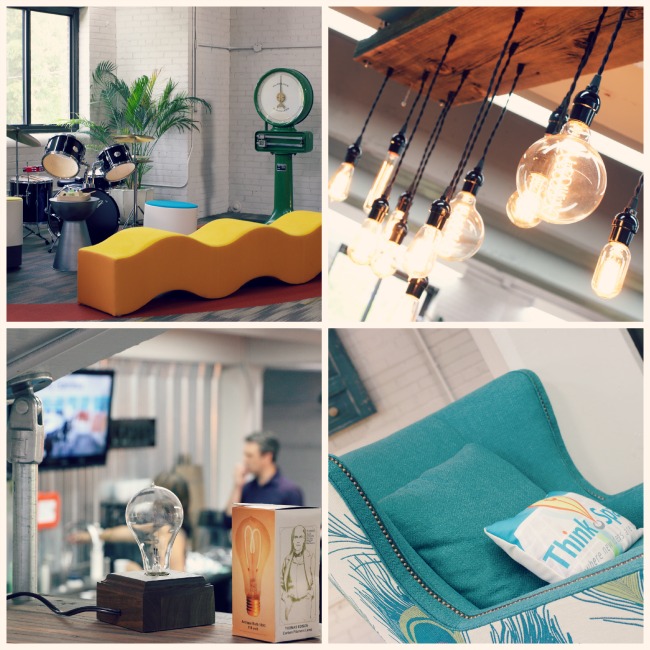 The retreat venue plays a large part in setting the tone, fostering engagement, and sparking creativity. We loved our Think Space venue because it was spacious, comfortable, and had great lighting, fun musical instruments and games, and both traditional (conference table) and informal (kitchen table, living room) meeting spaces. Everything is movable at Think Space, and we had fun rearranging furniture to achieve a different feel for each exercise during our three days there. Our excitement from play carried into our discussions and added to team bonding during breaks.
It's best to do a retreat away from your usual meeting space because it will help everyone break from their routines to think differently. Even if you don't have access to a "fun" or "innovative" space–or if you're limited by other constraints such as funding or group size–try bringing in some creative objects to make the space feel more creative than normal: think toys for the table, interesting conversation-starters, doodling pads, etc.
Check out some other creative spaces that inspire big impact through art and non-traditional furniture and of course, good food and drinks.
CREATIVE ACTIVITY
Sometimes when we are at a desk job all day, we forget how creative we can be and how powerful a tool art can be for our lives by rejuvenating our energy for our work.
Our team spent about 45 minutes making an inspirational quote to leave on our desks. We believe in the importance of physically seeing an inspiring quote to really live into our values. With just a few inexpensive small canvases and paint markers (available online or at an arts and crafts store), our team was able to be artsy, have fun and bond all at once.
If you're looking for an even quicker or more affordable option, think about physical movement, showing inspirational videos, or making music.
BALANCING ELEMENT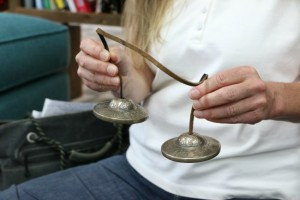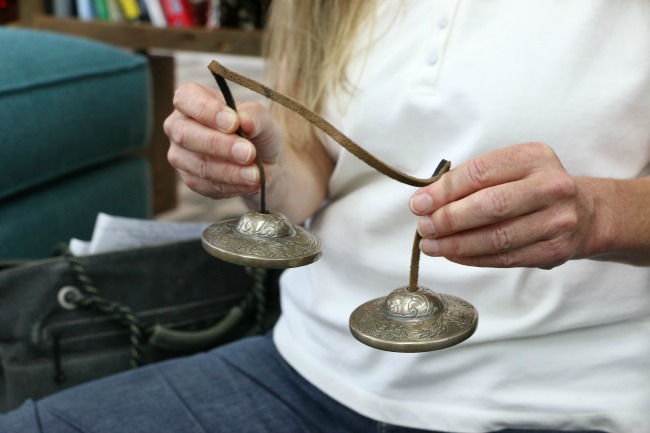 Find your balancing element. Because our passions, work cultures and pain points are all different, it's important to find the balancing element that works for your team. Maybe it's doing something active or outdoorsy; cooking or eating together; volunteering; friendly competition; sharing feelings; yoga or meditation; expressive writing; or even just just plain free time. It's important to get input from every team member about what type of activity they are comfortable and excited about doing.
Let us know if you add creativity and balance to your retreats, and how it goes! If you're inspired to to be more creative beyond the retreat, read about how you can be creative while working a full time job.