The holidays are quickly approaching, and while that usually signals a chaotic time of cooking, family time, holiday shopping, and general stress, for those in the nonprofit sector, that also means the added workload of year-end fundraising.
Here are a few ways to boost your board's fundraising engagement to help with year-end appeals.
Develop a "menu" of easy actions board members can take to help with year-end fundraising, and let them choose which is the best fit with their capacity and comfort level. A few tried and true options:
#1. Call and thank a donor
You can hold a Thank-a-Thon and invite board, staff and volunteers to each call a few donors to thank them for their previous gift. (For example, carve out two hours on a Thursday evening – be sure to feed the callers!) Or, give each board member a segmented list to call at home on their own time—set very clear deadlines, and be sure to follow up with them to make sure the calls were placed.
No matter how you structure your calling, be sure to arm them with great information – donor name, pronunciation if known, phone number, giving history, interests, and impact story made possible with their donation. An added touch is to end the call with a discovery question, such as "do you have any feedback for us?" or "can we invite you to ____?"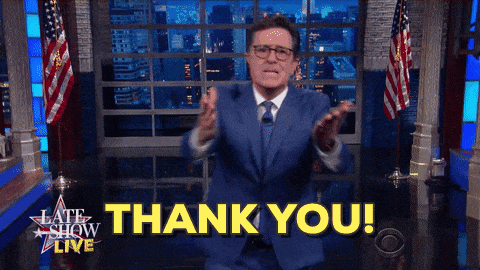 A thank you call from a board member can increase retention by 70%! (Penelope Burk & Cygnus Research)
If you don't have any of this information about your past donors, you can use this year as a baseline. Don't let missing information stop you – you have to start somewhere!
#2. Write a personal note on the appeal
If you're sending out hard copy annual appeal letters, bring some to a board meeting and have each board member sign a few with a quick message. (Bonus points if there is a personal connection with that donor.)
#3. Call potential donors
A few days after you've mailed out the annual appeal letter, schedule board members to give a few donors a quick call with a "hope you'll think of us" type of message. (Tip: if any introverted board members are hesitant to call, you can use the app slydial to directly call into voicemail to leave a message.)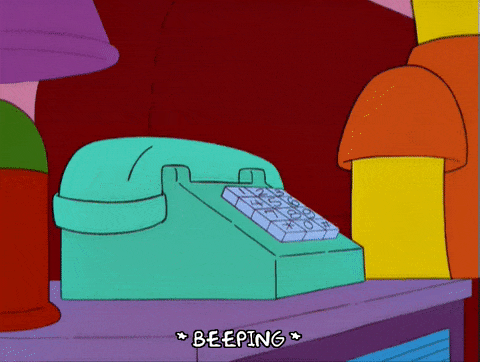 #4. Share with their networks
Invite board members to share across all the channels you're putting out asks and information: email, social media, and in person.  They should be your ambassadors!
#5. Make a matching gift
If your board members have the financial ability, consider asking them–individually or collectively–to create a challenge match gift. This is a very powerful strategy to help donors feel like they are levering their dollars, especially during campaigns like #GivingTuesday.
Finally, help your board members overcome any fear or discomfort with fundraising by giving them a pep talk. (We all need them!) Reassure them that:
95% of the ask is what leads up to it

— if you've been putting in the work throughout the year by giving donors updates and thanks, the ask will be easy.

Being asked makes donors feel important

— if you've developed the right messaging, you're empowering donors to become part of the solution.

Giving is a joyous experience that makes the donor feel good

— fundraising is all about listening to the donor and discovering what they're passionate about. By connecting them with a cause they care about, you're helping them feel good by making the world a better place in a way that resonates with them.
And remember: the better you engage your board year-round, the more likely they will be to help you with year-end fundraising. The more you've prepared them — from a proper orientation to educating them about the programs and impact to building a sense of community at and in-between board meetings, the more effective they'll be.
Shiva Berman – who's blogged about effective boards for us in the past – encourages us to think of board fundraising beyond the traditional sense of making an ask and/or annual personal contribution. When I emailed her to ask for her advice on how to deepen board engagement with fundraising, she wrote me, "True engagement happens when individuals can see the organization as an extension of themselves, and where they 'live and breathe that organization.' This happens when they are strongly connected to others within that organization, and when they think of the work they do, and the contributions they make, as advancing their own personal goals as well as the goals of their community in a meaningful and supportive way."
She goes on to say that, "At the same time, most organizations view fundraising as a means to an end, and a necessary evil that board members have to engage in.  This mindset inhibits us from tapping into the natural desire for a member of our community to do everything in their power to ensure the strength and longevity of an organization that is a true reflection of their values and themselves. If instead, we thought of fundraising as community engagement on the part of the organization and its board, and thought of our board members as our most valued advocates, then we can tap into the special talents of each board member in what they can bring to that effort. Simultaneously, if we thought of fundraising as giving the community at large an opportunity for a meaningful investment in the institutions that work for it, and true partnership, we will shift the paradigm to a much more positive and robust activity that can be gratifying for all involved."
To help board members increase their comfort level with this new mindset, redefine fundraising, present the many ways for them to participate, give them opportunities to practice, and celebrate their successes!
We wish you all the best with your upcoming fundraising efforts! If you have any questions or want to engage us in fundraising support, email Sedora at sedora@msnmoonsailnorth.kinsta.cloud.
Thank you to Rachel Muir, whose training through Network For Good informed much of the content of this blog.