Snapchat Geofilters are a great way for brands to engage with followers and to create a shared experience. You can create a temporary Geofilter, or a more permanent one.
If you follow Moonsail North on Snapchat (username: Moonsailnorth), you probably saw the customized On-Demand Geofilter that we designed for our ribbon cutting and retreat a few weeks ago. Having a Geofilter for these events allowed guests to share their moments with Snapchat friends through photo and video.
Here are a few photos our followers snapped during the ribbon cutting: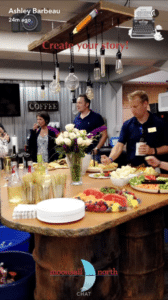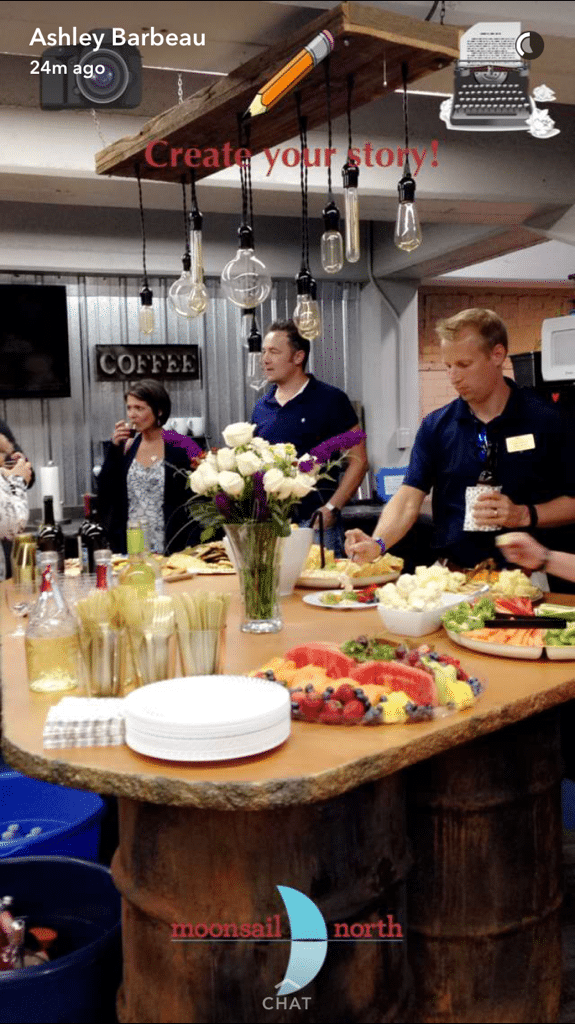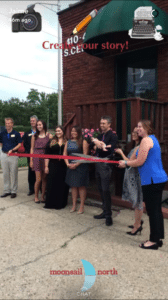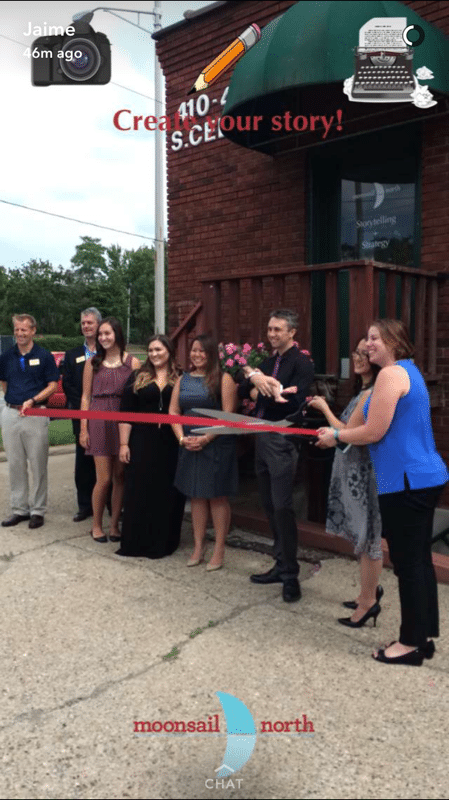 Snapchat remains one of the fastest-growing social media platforms and currently has more than 10 billion video views per day, exceeding the number of daily video views on Facebook. Making a creative Geofilter available for specific events could greatly extend awareness of your brand. If you're thinking about creating a Geofilter for your next event, here are the simple steps to follow, and some tips and tricks that we learned while making ours.
1.) Go to https://www.snapchat.com/geofilters and click on "create." Choose from the templates that Snapchat provides.
These templates help you size your Geofilter correctly. The file you submit to Snapchat must be a 1080 wide x 1920 tall web-optimized PNG.
2.) Create your own one-of-a-kind design
Make a visually compelling, fun Geofilter that tells the story of your company. (Need some ideas? Check out these

awesome Geofilters

!) Pro tip: make the fonts and graphics big, bold, and something users will want to use! Remember, contact information like URLs, hashtags and social media handles are not allowed.

We designed our Geofilter (pictured below) to our show identity as a team of storytellers, and invite users to share their story because we believe that everyone has a story to tell. Whether it's print or visual, we look for strategic ways to communicate the innovative efforts of our clients and our own team — and hope to inspires others to do the same!
3) Choose the dates, times and location to run the Geofilter.
An On-Demand Geofilter can be active for up to 30 consecutive days, or as little as one hour. We suggest starting the Geofilter a few hours before an event to give you time to troubleshoot if there is a problem. We recommend running the Geofilter for an extended period of time to allow guests to post snaps, and turn it off once you're sure guests will no longer be using it (i.e., a day or two after an event). The longer you choose to run the Geofilter, and the larger the Geofence (distance of the Geofilter), the more expensive it will be. Your Geofence must be less than 5,000,000 square feet.
4) Submit the Geofilter to Snapchat for approval.
Snapchat advises leaving 24 hours for approval, but our Geofilter was approved in less than an hour. You'll find a confirmation email after you've

purchased

the filter and receive an approval email in your inbox.
Once your Geofilter is approved, it will run for the specific time you set. Be sure to encourage visitors to use the filter and send snaps to friends. Geofilters add a fun element to your event, but at the end of the day, they have the potential to increase engagement among audiences and increase awareness of your brand. For more help while you're creating a Geofilter, see Snapchat Support.