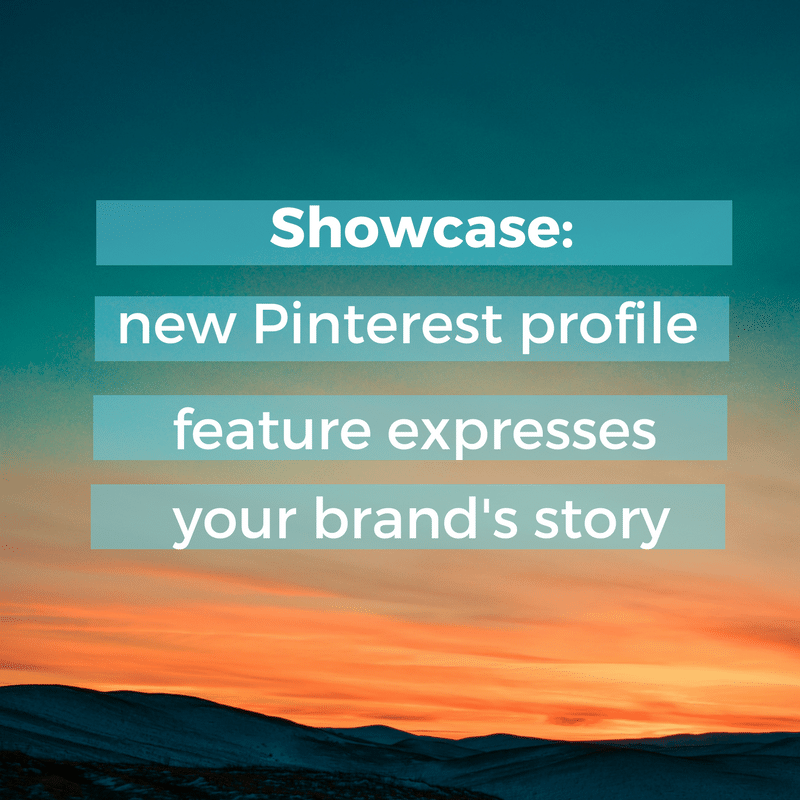 The latest Pinterest update for business profiles helps you express your brand's identity by highlighting your favorite boards. Showcase allows you to select five boards to feature in the top of your profile. The showcase feature scrolls through the five boards, allowing you to show your best ideas, range of services, or seasonal products. You can change your selection of boards at any time to boost the most relevant content or to present to different clients. (This is especially helpful to promote the latest buyable pins you might have on your boards.)
Here's how the Moonsail North showcase looks. Right now, we're showcasing our creative design work, blogs, press mentions, fundraising resources, and storytelling tips.
How to Customize Your Showcase
On your desktop, go to your Pinterest profile on the web and click the edit pencil button in the bottom right corner of your showcase.  (Note: showcase can only be edited on desktop for now.)

Select 5 of your boards. (You can also select your shop if you have buyable pins.)
That's it! Your showcase will automatically appear at the top of your profile and cycle through the five boards.
Other Improvements
Pinterest also updated the way pins and boards are shown, added more capabilities on mobile, and made several other improvements.