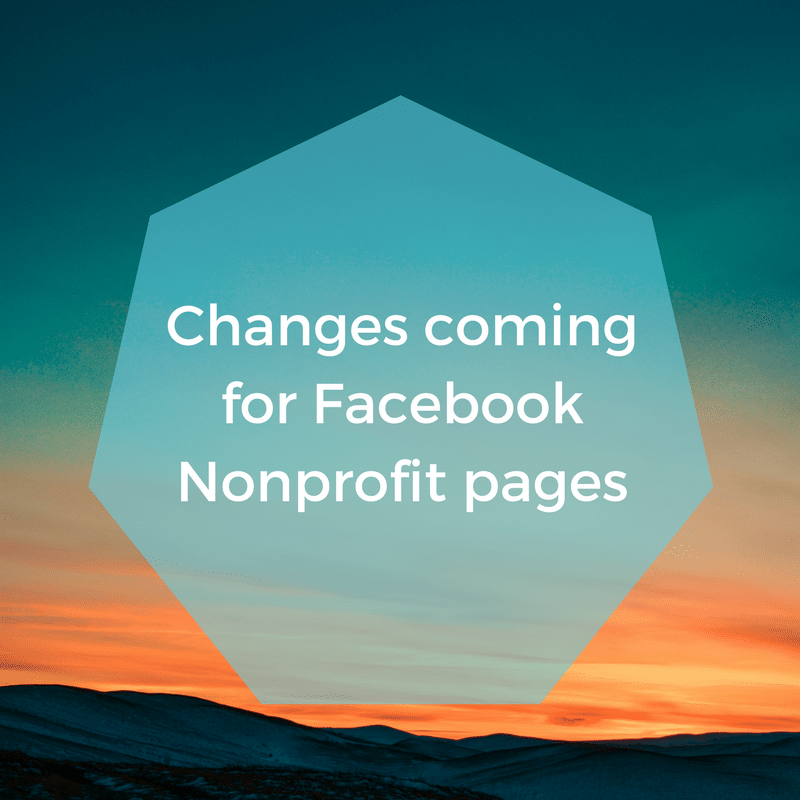 Organizations in different sectors often use Facebook differently, just as nonprofits and for-profits may have widely varied uses for the powerhouse platform. If you serve as an administrator of a nonprofit's Facebook business page, you may have found yourself frustrated in the past by some of the social media network's constraints. When Facebook rolled out a range of call-to-action buttons for headers, it failed initially to include a "donate" option. When it finally did, many found adding it to be a frustrating process.  
On June 19, you'll see some welcome changes on your nonprofit's Facebook page, particularly in the areas of fundraising.
Facebook recently announced upcoming changes to help nonprofits "find new supporters and stay connected" by changing the order of tabs to emphasize photos, events and more.
What will change?
BUTTONS:

The

Create Fundraiser

button will be visible

Your

Share

and

Save

buttons will be hidden.
TABS:

Your

Services, Shop, Notes, Offers,

and

Jobs

tabs will be hidden

The order of your tabs will change



Why is this changing?
As Facebook pushes its fundraising tools, it's making changes to help nonprofits take advantage of crowd-sourced fundraising and social media campaigns to raise more funds directly through Facebook. These changes should make it easier for supports to take action without leaving the app.
You'll want to note, however, that none of this comes free to a nonprofit. Facebook charges 5% administrative fee make these options convenient to nonprofits, but given the stronghold that Facebook holds over social media marketing in general, I suspect that most organizations will find the fees worthwhile.
Find out more about using the new fundraising tools.
What if I don't want this change?
The new Page template will automatically kick on on June 19, unless you opt out (and choose to stay with your current template). You can also make changes later by going to your Settings.
Let us know what you think of the new changes!