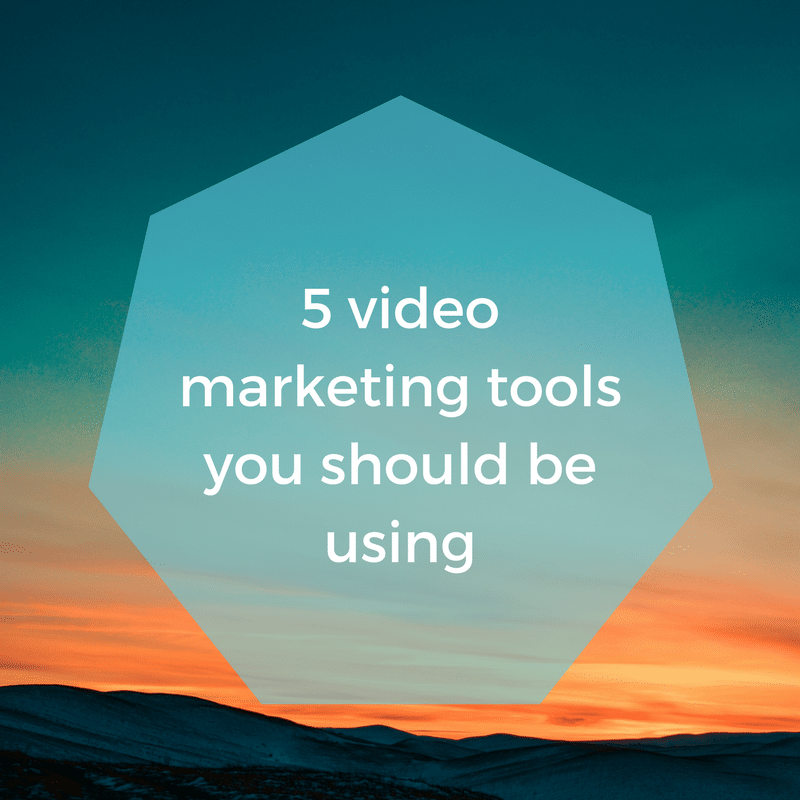 By Tori Zackery
It's no secret that social videos are among the most convincing and engaging ways to interact with an audience. Over 500 million people on Facebook watch video everyday and according to Forbes Magazine, internet video traffic will account for over 80% of all consumer internet traffic in four years. What is not widely known however, is that high-quality, professional videos don't have to come with a hefty price tag and time expense. #TeamMoonsail experimented with five video-editing apps to recommend the best ones to help take your storytelling to the next level. We found that there's an app to fit every budget, skill level and goal, making it easy to elevate your video marketing efforts and create a message that resonates with your audience. Check out the list we compiled below:
1) Animoto
Cost: $16-64/month
Why we love it: The New York Times, CNN and Social Media Examiner are among the growing list of brands that use Animoto for visual storytelling. The video editing platform, available both on desktop and mobile app, provides easy-to-follow storyboards that turn your videos and photos into shareworthy marketing materials. With the ability to use voice-over, commercially licensed songs and text control, engaging videos can be created in minutes.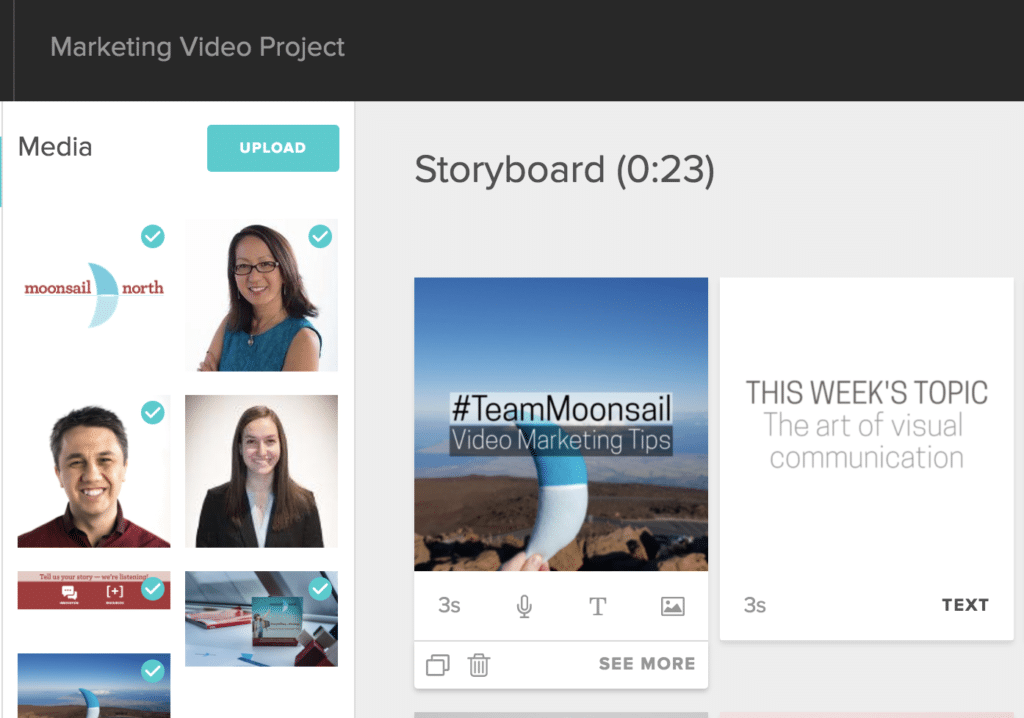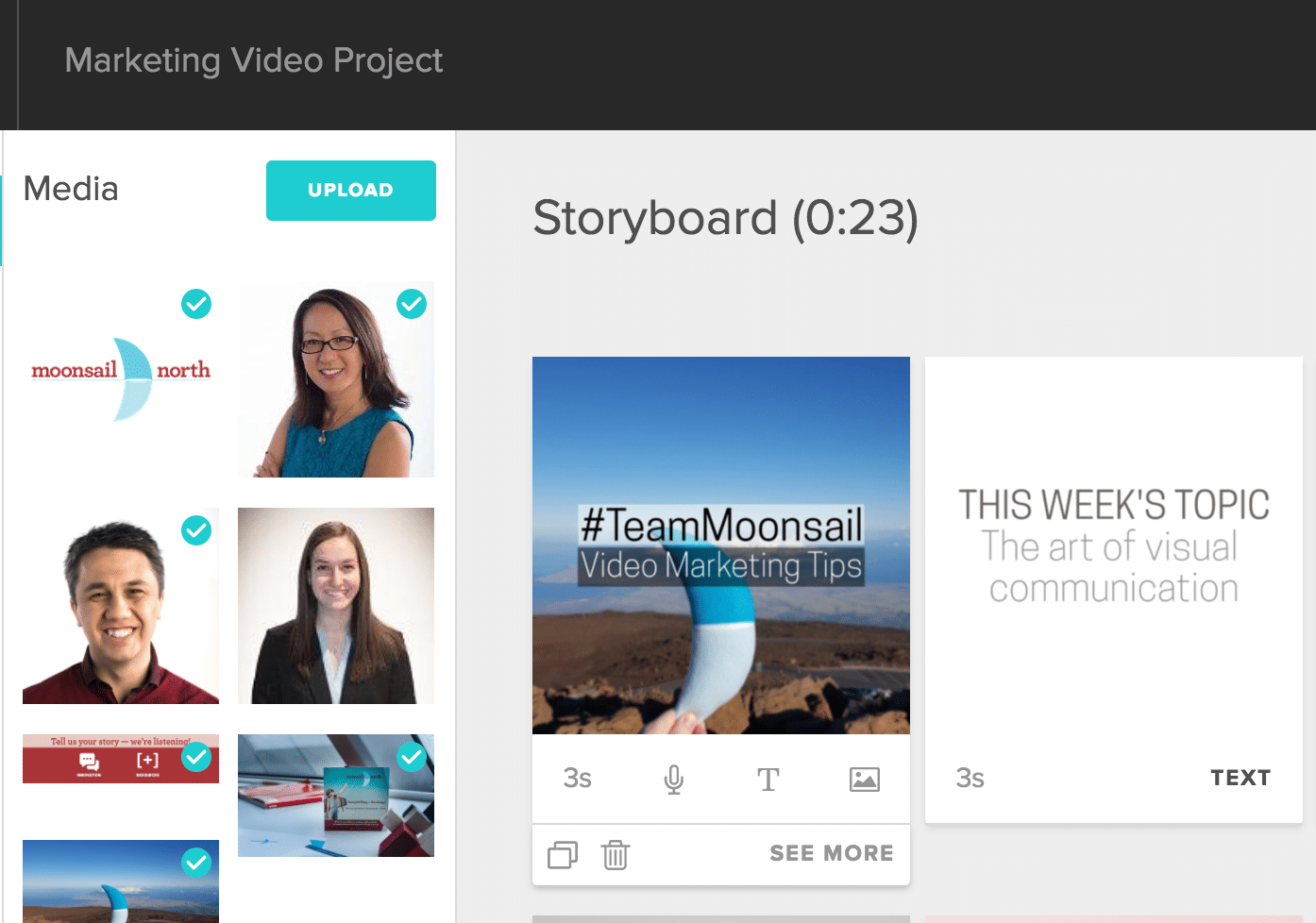 2) Promo
Cost: $49-359/month
Why we love it: Launched by video and music social network Slidely, Promo is a digital video service that provides brands with thousands of fully licenced premium footage. WIth a subscription to Promo, brands are given a solution to not having enough content to promote their businesses. Promo also provides tools for text, brand colors and logos to make your video fully customizable.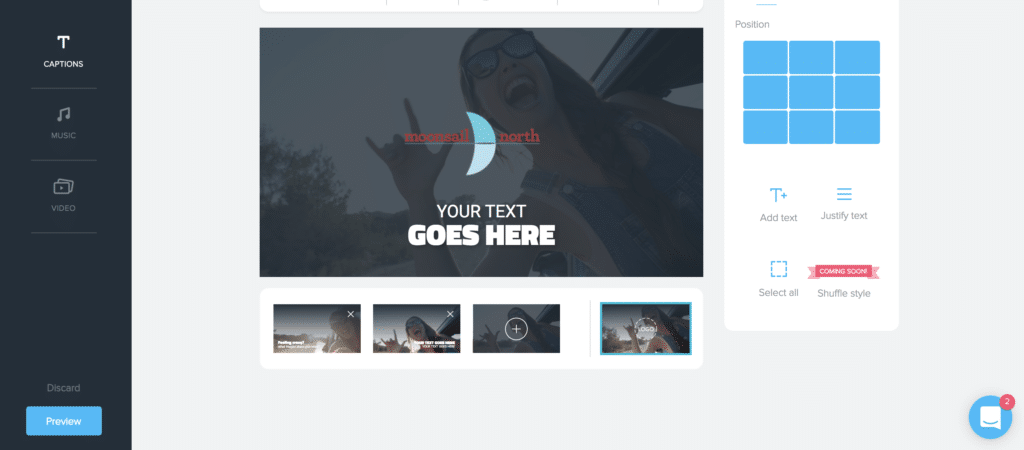 Cost: Free
Why we love it: At no cost, brands have nothing to lose when trying Adobe Express. A part of a three-platform service, including Spark Post and Spark Page, Spark Video provides simple tools to create compelling slideshows, presentations, ads and stories using your own photos and video. The online service and app specially formats all content to align with social media platforms, including Facebook and Instagram. For an additional charge, businesses can upgrade to a business account that allows additional branding opportunities.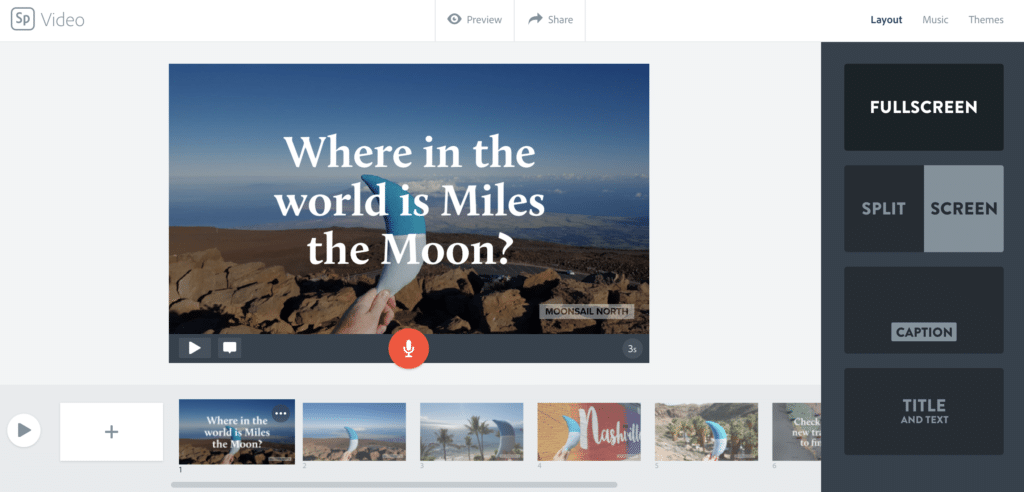 4) Ripl
Cost: Free-$9.99/month
Why we love it: Ripl is available only on mobile and geared towards small businesses that are always on the go. The social media marketing software provides pre-built layouts that engage audiences through animated video posts. With Ripl's free package, brands have access to seven fully customizable layouts, as well as three Ripl Pro layouts that rotate weekly. With Ripl Pro, users have access to the software's complete library of layouts and music and the ability to add a company logo. The app is ideal for quick announcement posts.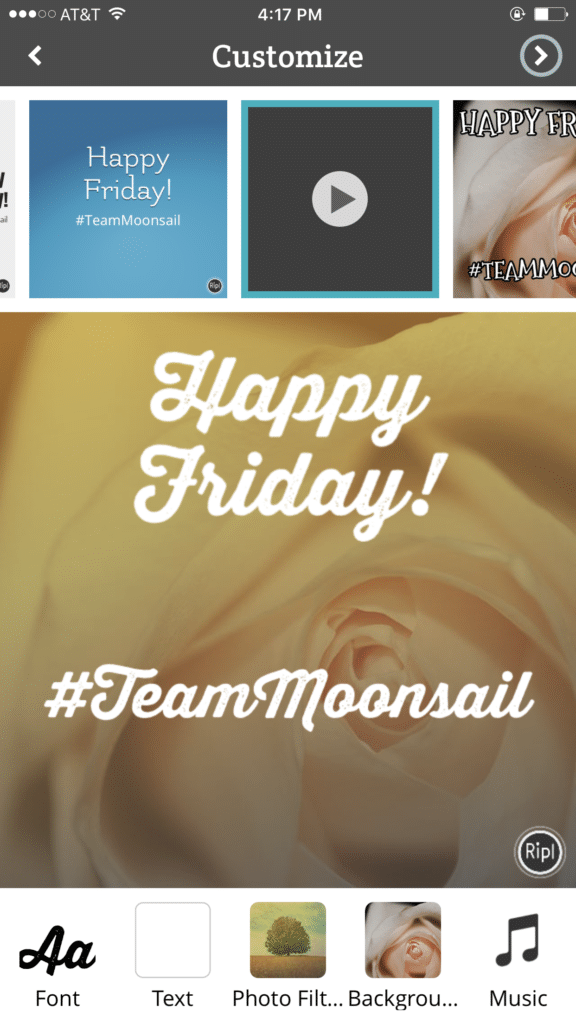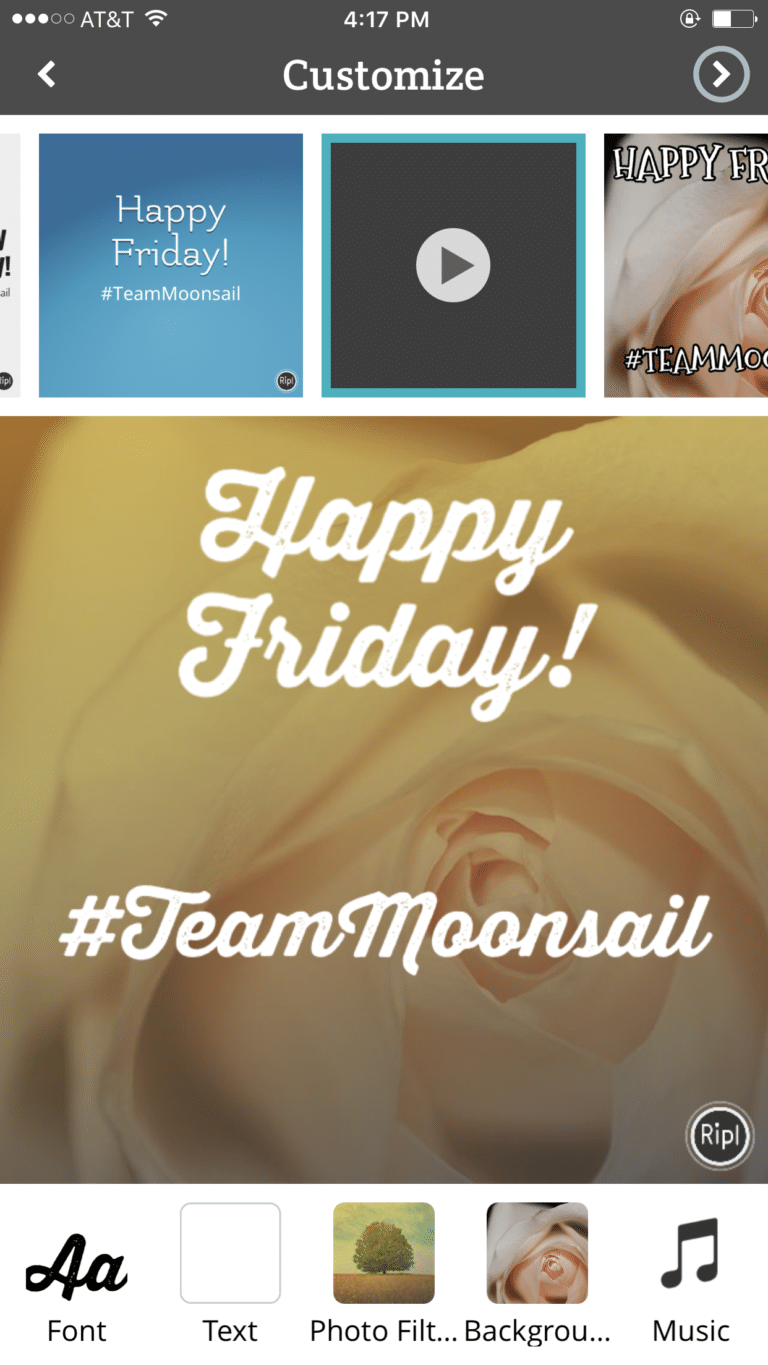 5) Quik
Cost: Free
Why we love it: Quik is another software only available on mobile. Created by GoPro, the app makes it easy to produce social ready videos. Within just a few minutes, you can upload up to 200 photos and videos to one project, with the ability to auto-sync music. The app will automatically analyze your upload and select the best content for video, giving you the option to also make the selections manually. Quik is a great tool for posts that recap events and users are given the customizations of titles, filters and emojis. The app also provides the most efficient tools for trimming and reordering video clips.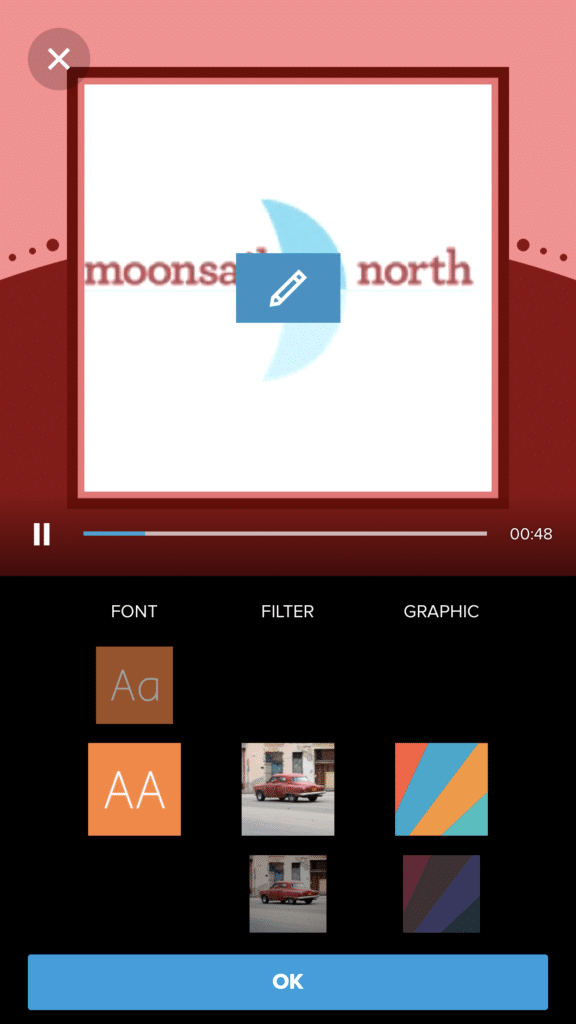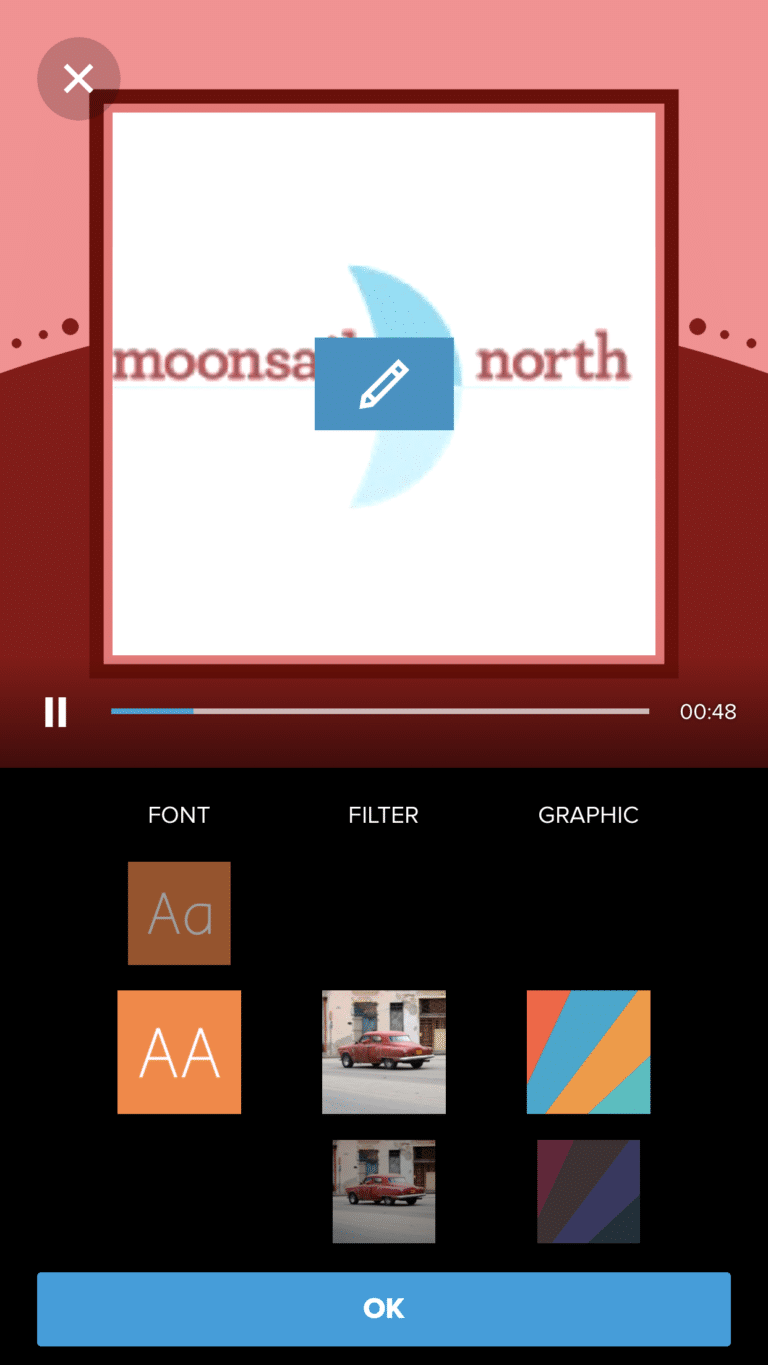 Are there any great video marketing tools that we missed? Show us how you take your visual storytelling to the next level using #CreateZone.