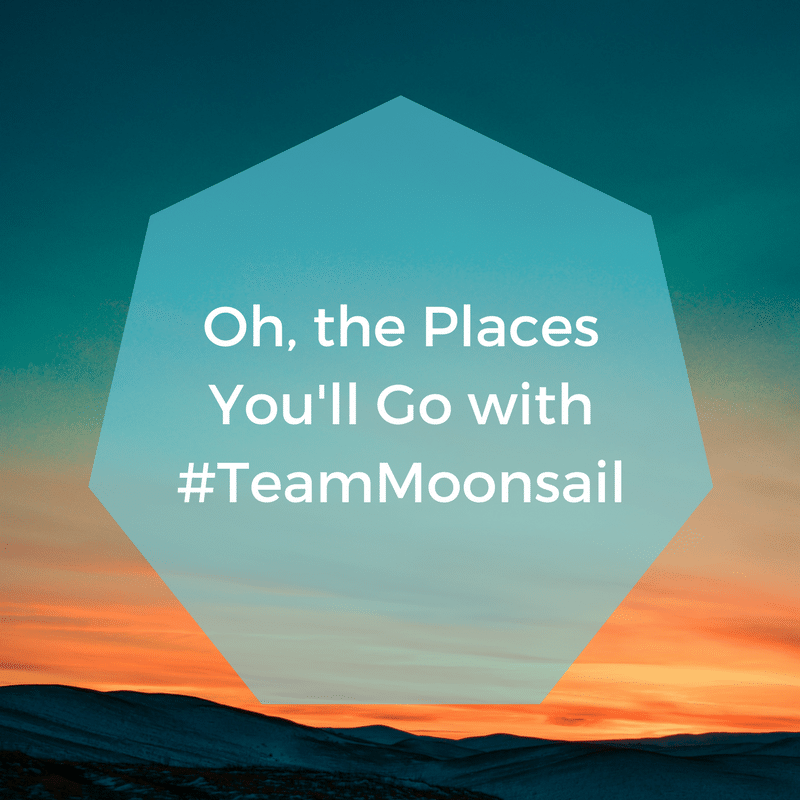 By Tori Zackery
There is no shortage of beautiful places to visit around the world. #TeamMoonsail finds inspiration in traveling. We even document our adventures and those of clients on our office travel map. If you're planning your next trip, check out our favorite travel destinations and hacks to be better prepared.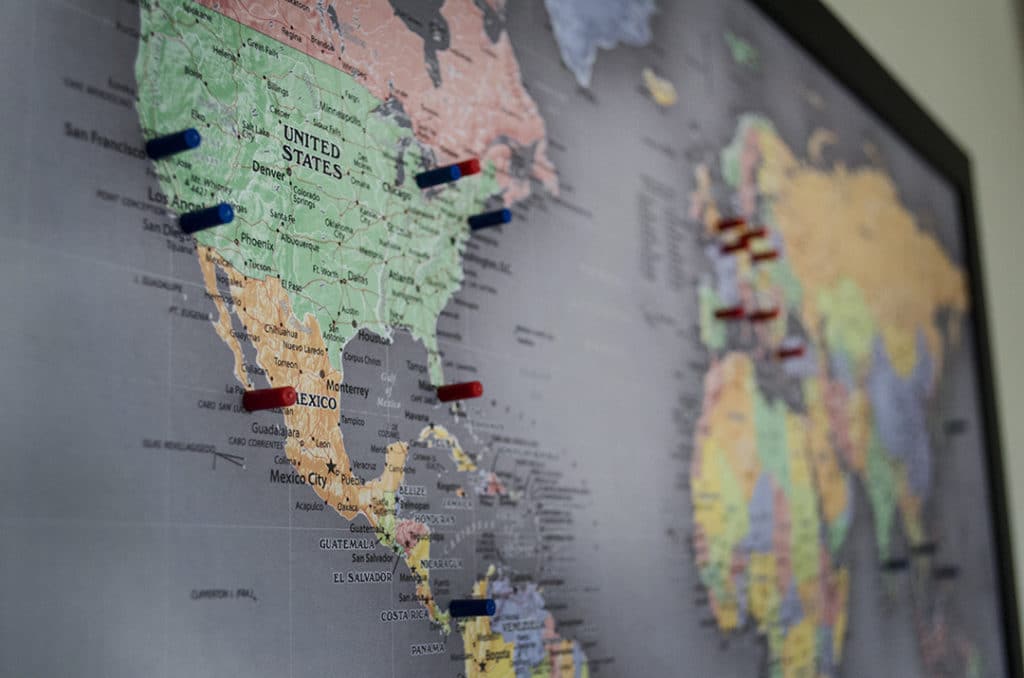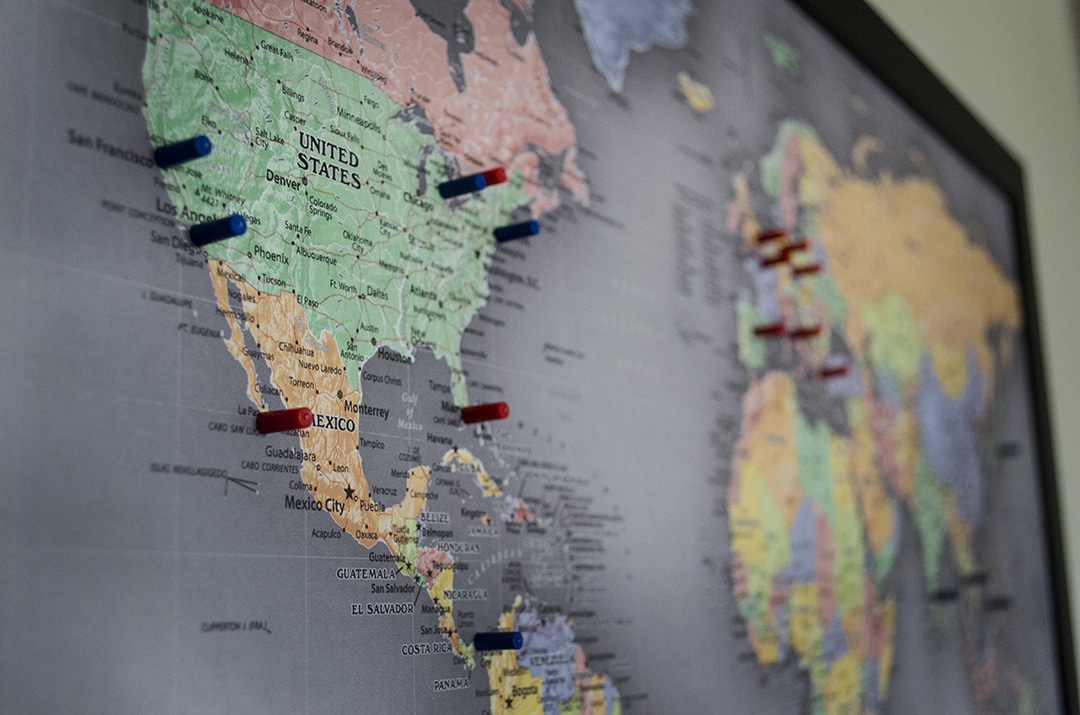 #TeamMoonsail's international travel picks and tips
Tori: Barcelona, Spain
Travel hack: travel pouches
Walking through the narrow streets of Barcelona is like flipping through the pages of a colorful history book. The capital city of Spain is riddled with beautifully maintained statues, monuments and buildings that document the region's rich culture. While it is easy to spend days wandering the many parks and side streets of Barcelona, Tori stresses staying guarded against the cosmopolitan city's many pickpockets. Keep your wallet and other valuable items separate from your purse or main bag. Discreet travel pouches can be worn underneath clothing and out of sight of potential thieves.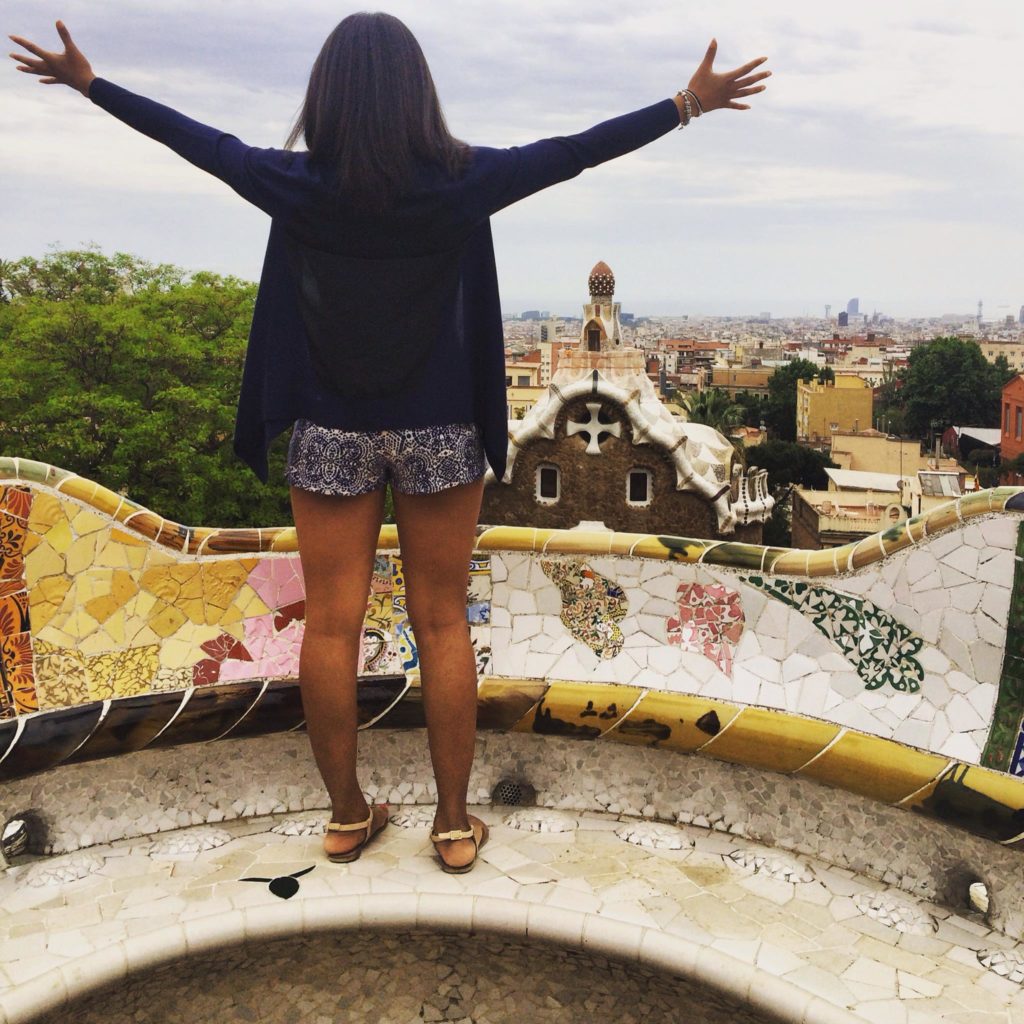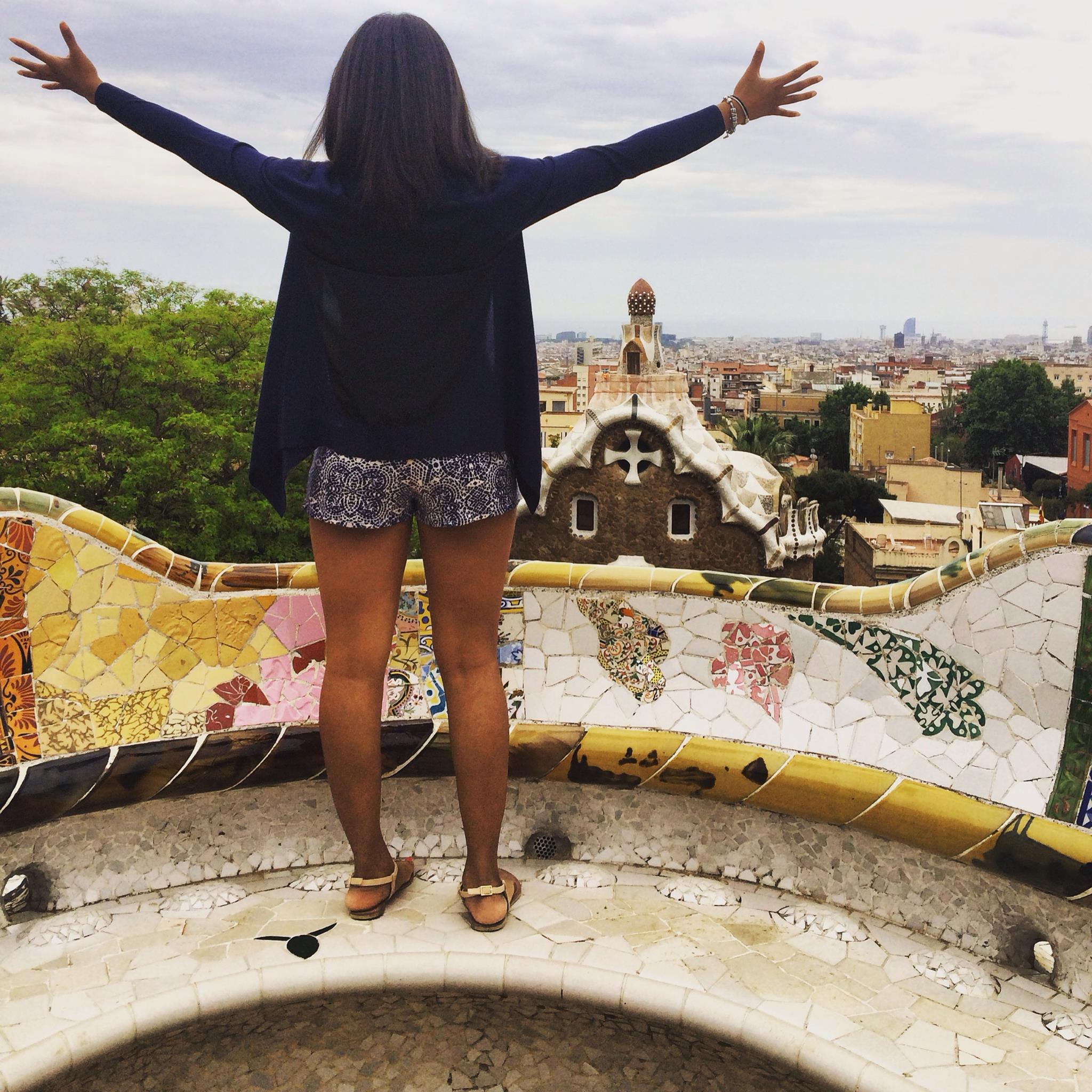 Sedora: Santorini (Greece) and Palawan (Philippines) (she can't pick just one!)
Travel hack: plan ahead to maximize your fun time!
Greece and the Philippines are among the favorite vacation spots of frequent traveler Sedora. Both islands boast beautiful beaches and views, fun water and land activities, and have tasty (and often cheap) food. To maximize her time while traveling, Sedora makes sure to research the area. She plans each day efficiently by looking up the operation hours of popular attractions, making online reservations, planning to go at times that are least busy, and mapping out activities and eateries in nearby areas.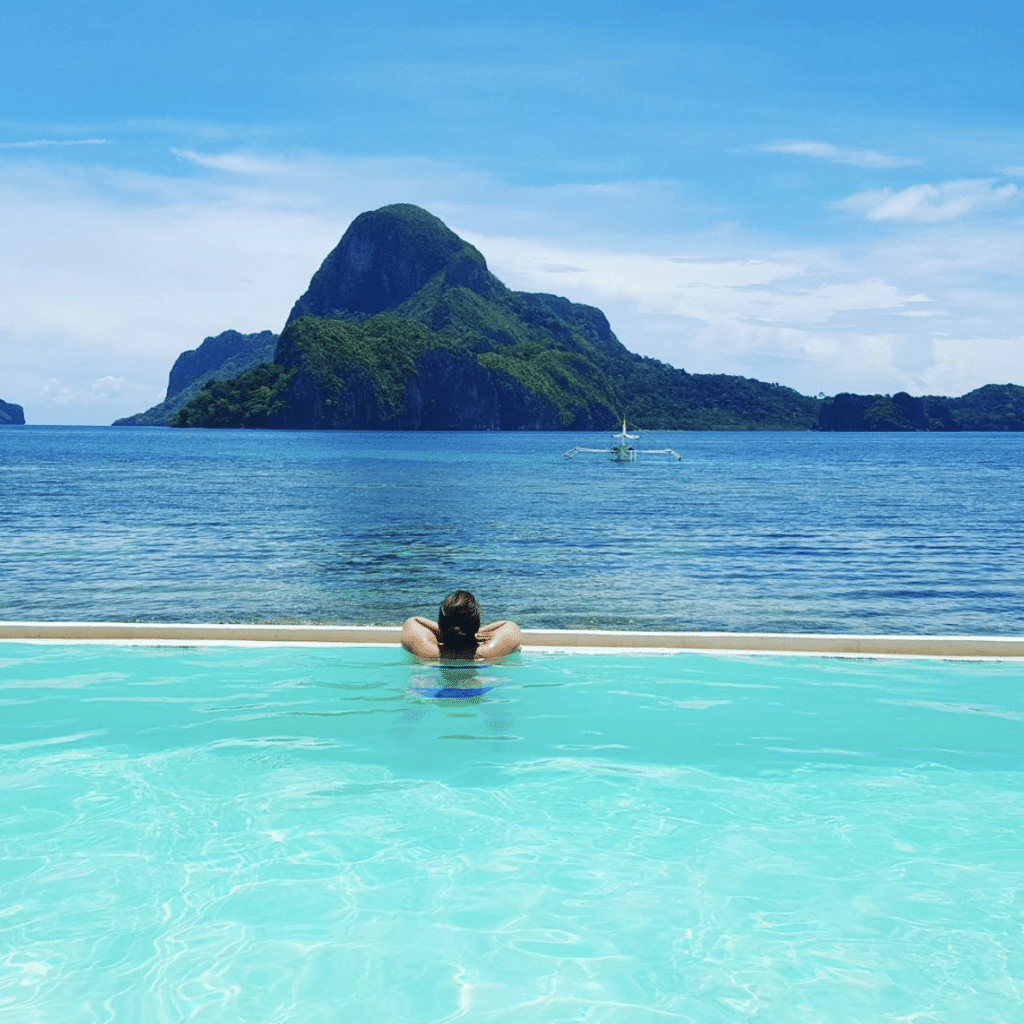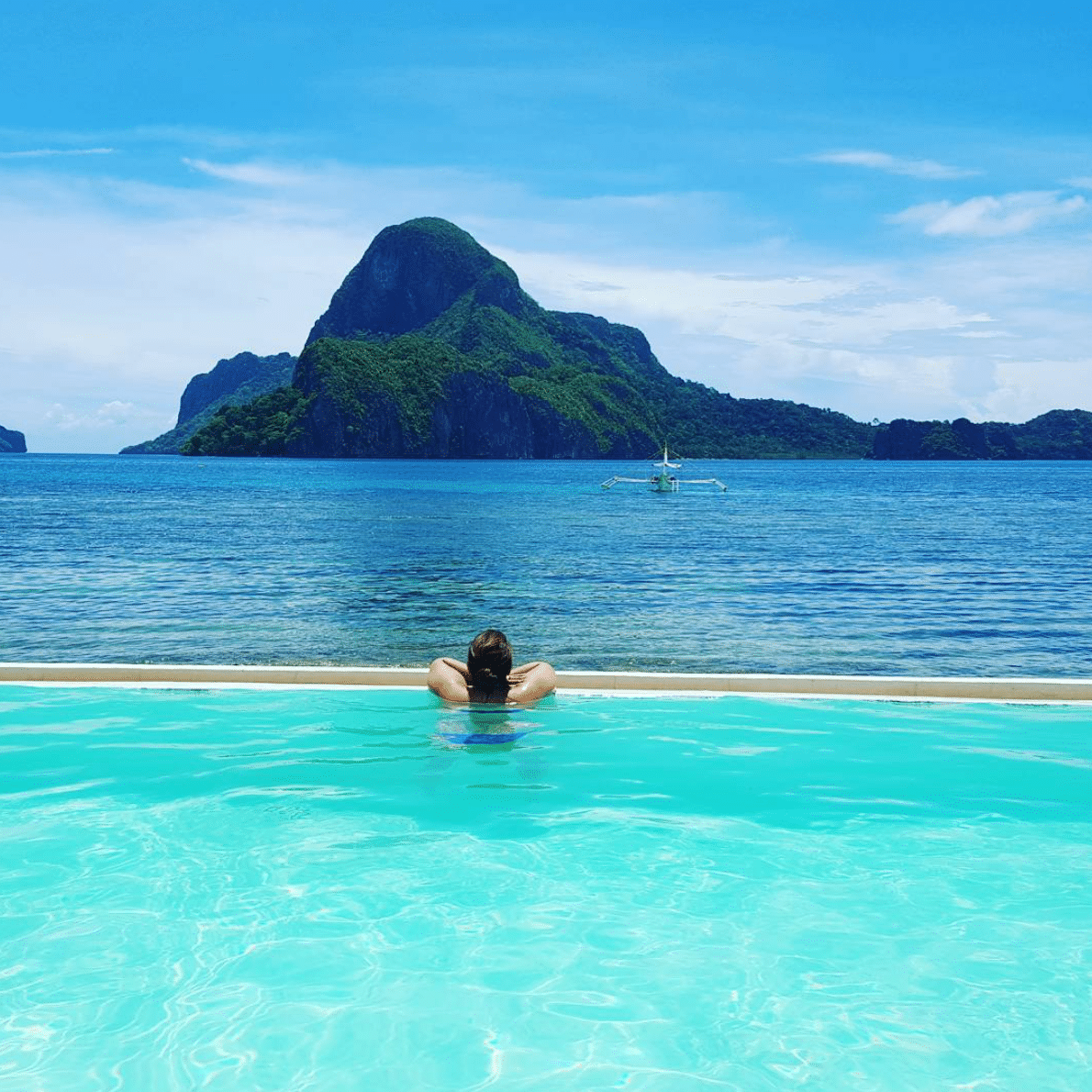 Lauren: Positano, Italy
Travel hack: AirBnb
As part of a graduation trip, Lauren spent three weeks traveling throughout Italy. Among Venice, Rome and Florence, she favored the cliffside village of Positano. Situated on Italy's Amalfi Coast, the city is an incredible mix of mountains, ocean and city life. Thanks to travel housing app Airbnb, Lauren was relieved of the stress of settling for expensive accommodations. She encourages travelers to become acquainted with their Airbnb hosts, who she says offer the best insider tips and recommendations.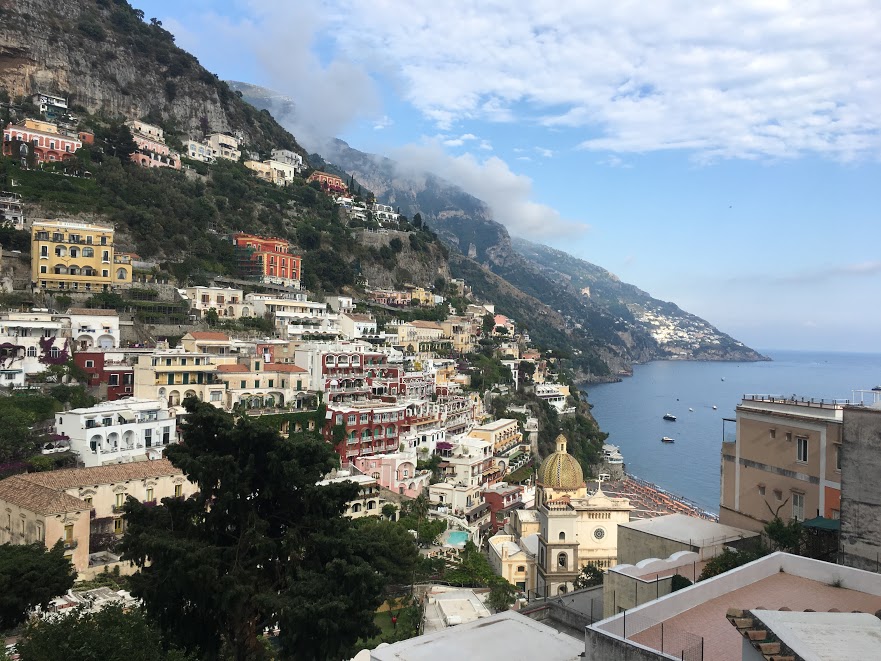 Rose: Mysore, India
Travel hack: ditch your comfort zone
For Rose, traveling is an opportune time for self-exploration. On a month-long trip to Mysore, India, she ventured outside of her comfort zone and challenged herself to adopt an open mind. Usually a stickler for planning and being in control, Rose allowed herself to "get lost" and work through the challenges of being in a foreign environment.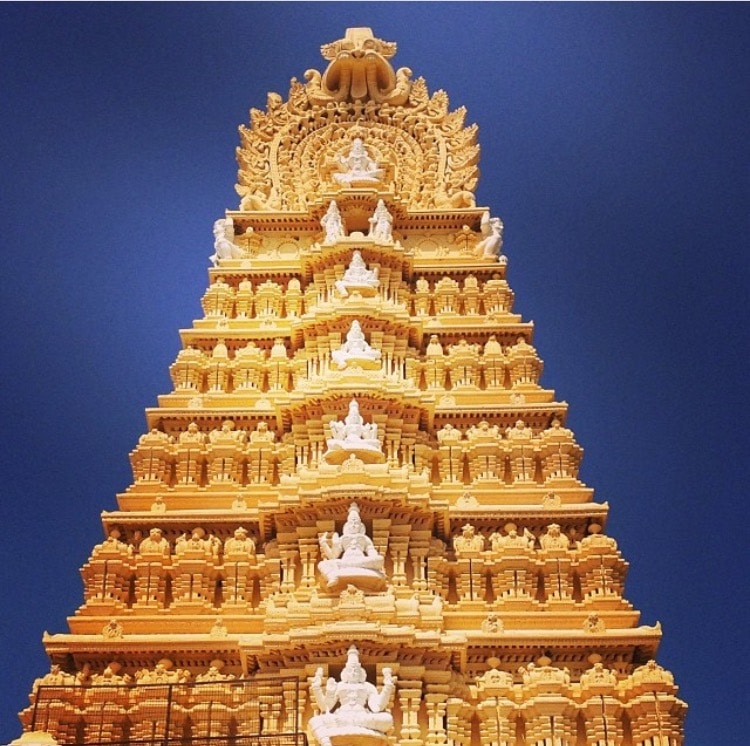 Scott: Seville, Spain
Travel hack: walk!
Famous for flamenco dancing, an iconic bell tower and rich history, Seville is Spain's flamboyant metropolis. When Scott travelled to Seville in 2014, he never once took a taxi, train or bus. He walked everywhere, literally. There's no better way to get to know a new city, and there's few things more thrilling than walking out your door with no direction and no particular place to go. Don't forgot to pack a pair of comfortable shoes!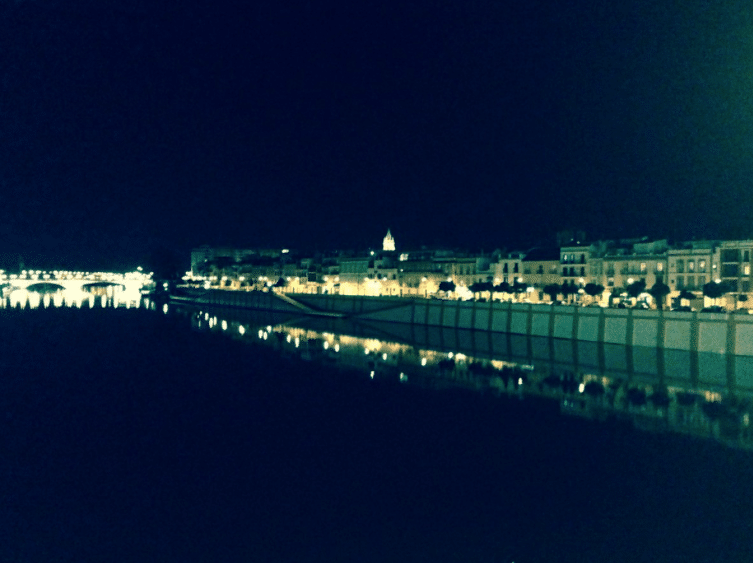 Katie: Prague, Czech Republic
Travel hack: scanned documents
While studying photo communication abroad, Katie traveled to Prague, Arles, Paris, London and Rome. Each destination offered a new perspective on photography and Katie was able to give her portfolio a competitive edge. Her favorite destination was Prague, where she became attached to the capital city's copper-toned rooftops and cobblestone streets. She urges international travelers to scan passports, identification cards and itineraries. By emailing them to yourself, you're provided protection against stolen or lost documents.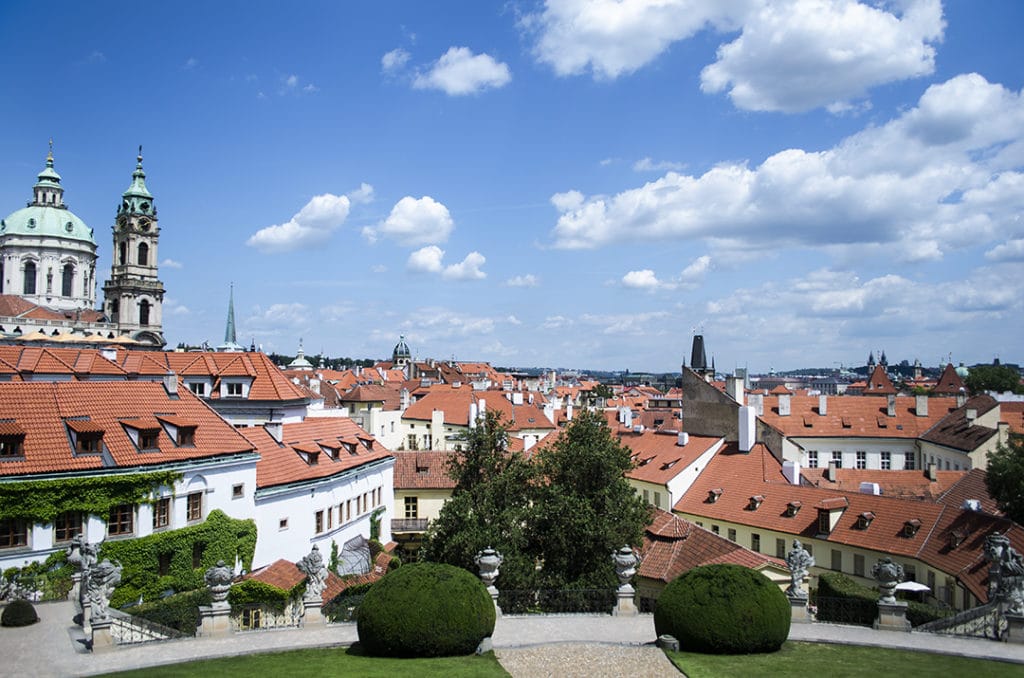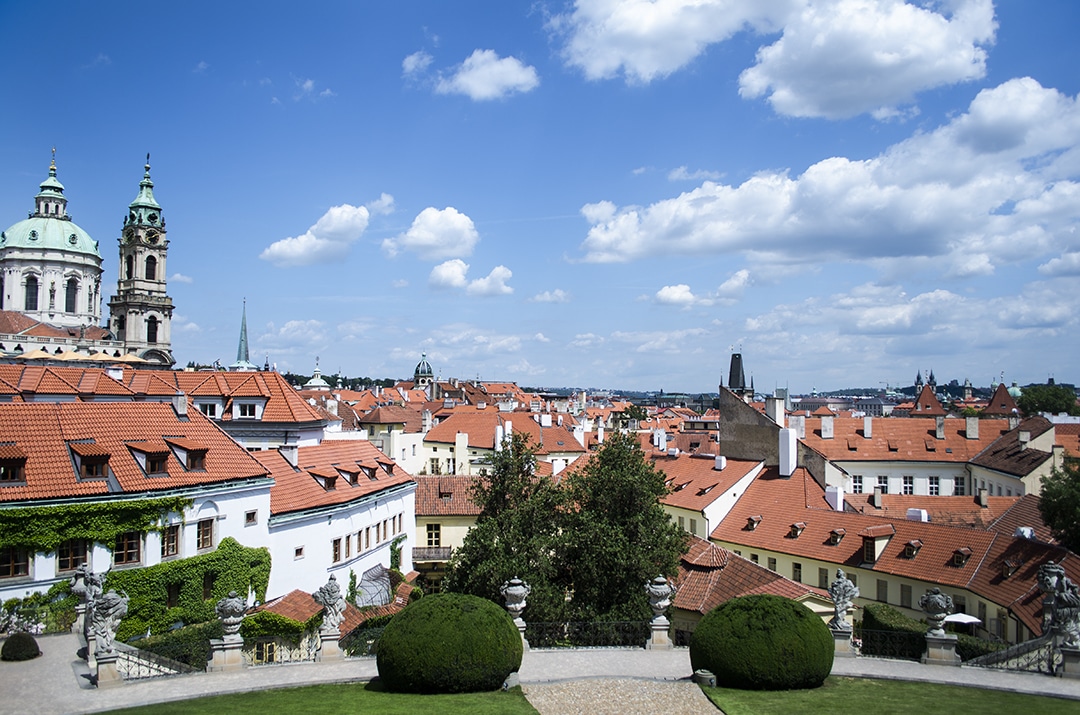 Miles The Moon: Panama, Central America
Travel hack: pack extra plastic bags
#MilesTheMoon made his international debut when he went to Panama with Katie to visit a friend in the Peace Corps. While there, he toured Panama City, the only capital city in the world that has a rain forest within its city limits. Miles didn't have to worry about keeping clean while also exploring rural communities, as he made sure to pack several plastic bags to protect his suitcase against anything he got dirty.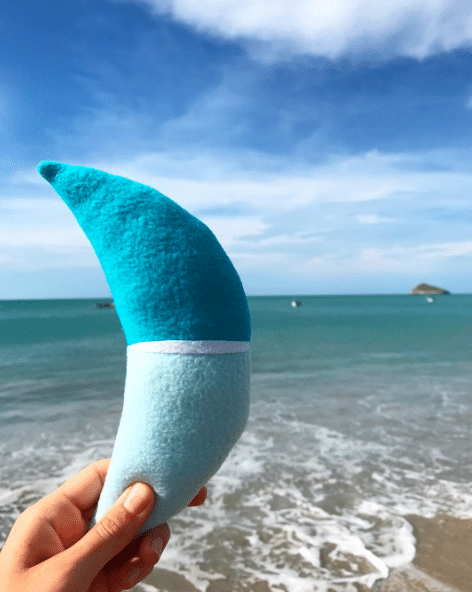 #TeamMoonsail's domestic travel picks and tips
Tori: Phoenix, Arizona
Travel hack: Groupon
While most people associate Phoenix, Arizona with extreme heat, Tori appreciates the desert city for its authentic Mexican cuisine, bustling brewery scene and opportunity for outdoor adventure. In the summer, the weather regularly creeps into the 100s, but the fall, winter and spring seasons make for great vacation climates. Tori recommends searching discount app Groupon for activities to do with friends. BOGO coupons can be found for anything from horseback riding through mountains to restaurant and brewery packages.
Rose and Scott: Maui, Hawaii
Travel hack: portable travel power strip
Maui claims to be a coveted spot for true nature lovers. The Central Pacific island sports waterfalls, bamboo forests, volcanoes and mountain peaks. When Rose and Scott visited for their honeymoon, they took advantage of its abundant outdoor activities, as well as its inventive food. They made sure to bring along their portable travel power strip, making it easy to charge all of their devices at once. The strip is ideal for those always on the go and also has USB ports for direct charging.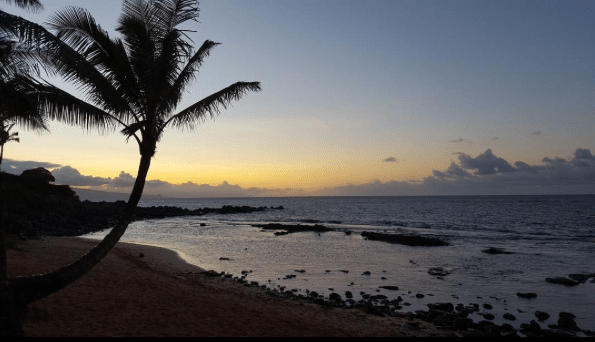 Sedora: Portland, Oregon
Travel hack: use an oven mitt for hot hair tools
As a foodie, Sedora is drawn to Portland. The delicious food, amazing craft brew scene and the beautiful hikes and waterfalls is why she calls it her favorite place to travel within the U.S. To help save travel time, she makes sure to pack an oven mitt along with her hair tools. The mitt acts as a heat barrier, allowing Sedora to quickly store away her flat irons and curling irons when in a pinch.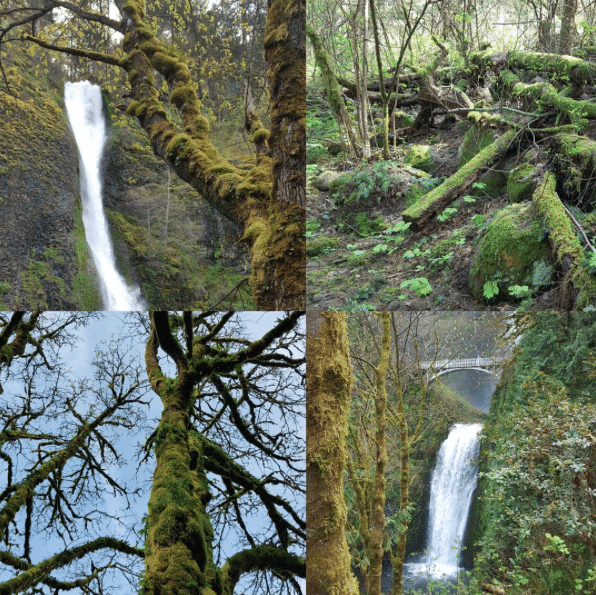 Lauren: Colorado
Travel hack: downsizing your luggage
No matter how many times Lauren visits Baker's Bridge near Durango, CO, she finds something new to uncover about the landmark. That sense of discovery is common throughout the West, making the region Lauren's favorite place to travel domestically. When packing her luggage, she makes sure to be thoughtful about what she really needs. For clothing, she believes less is more and interchangeable items are key.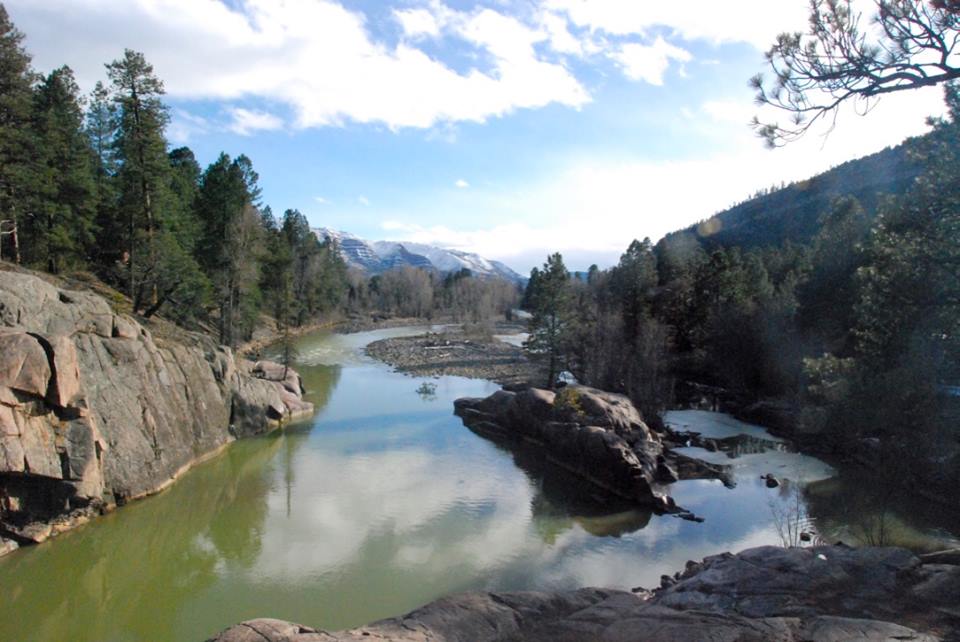 Katie: #PureMichigan
Travel hack: gather recommendations from locals
Katie has lived in Michigan her entire life and still finds places, in every season, that take her breath away. Whether she's kayaking down the Au Sable River in the fall, swimming in the crystal clear waters of Lake Michigan in the summer or enjoying a winter festival, Katie's always in awe of Michigan's beauty. There's plenty of lists online promoting hot spots in Michigan, but Katie likes to get the opinion of locals who know of the best places off the beaten path, whether it's a lookout point, restaurant, trail or bar.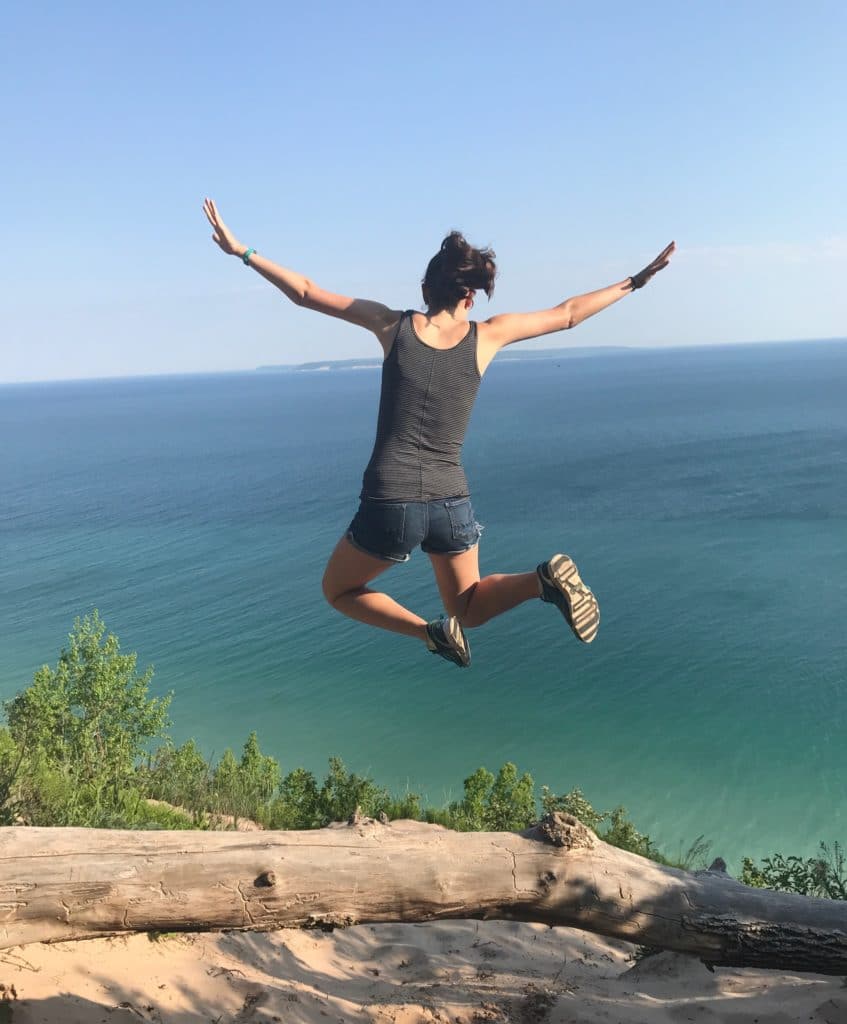 Miles The Moon: Nashville, Tennessee
Travel hack: Keep travel accessories stored in your suitcase
During his trip to the country music capital, #MilesTheMoon took advantage of the many murals that color the city. His multiple photoshoots riddled #TeamMoonsail's Instagram page and he also enjoyed the live music scene. Thanks to already having his travel accessories stored in his suitcase, Miles didn't have to worry about forgetting his selfie stick! #MilesTheMoon has already been to Frankenmuth, Newport Beach, San Francisco, Palm Springs, Nashville, New Orleans, Panama, Maui, and of course Lansing…and he's only 9 months old! Not bad for a plush toy!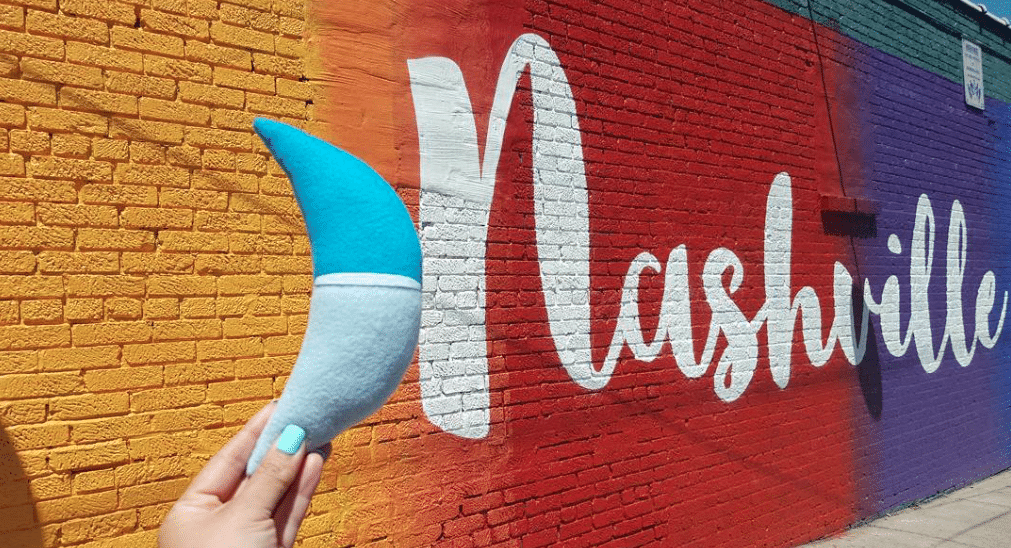 For more inspiration, take a peek at #TeamMoonsail's #TravelTuesday posts on Instagram!
We would love to hear about your favorite adventures and travel hacks! Where are you sailing to next? Let us know using #CreateZone.